BI presents at Prepared Foods R&D Applications Seminar Chicago
BI will be presenting at this year's Prepared Foods R&D Applications Seminar Chicago being held in August, in Lombard, Illinois
VP of Marketing, Randy Kreienbrink will be addressing the topic "Look Good on the Label: Non-GMO Ingredient Options." Kreienbrink will be sharing his remarks on 1 August from 11:50 am to 12:30 pm.
Attendees will be able to spend 40 minutes learning consumer insights about Non-GMO products and methods for addressing consumer demand for clean labels. There will be at least five minutes of Q&A to end the presentation.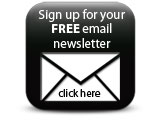 With just under 40 years of experience, BI offers extensive sourcing expertise, innovative manufacturing technologies and superior quality standards. BI also conducts extensive species identification and quality testing on every ingredient so manufacturers can be assured each one meets clean label claims.
Companies