BI receives American Herbal Products Association industry leader award
BI is the proud recipient of the American Herbal Products Association (AHPA) industry leader award
Rupa Das, BI's Vice President of Global Quality and Compliance, accepted the award on behalf of BI at the association's member meeting at Natural Products Expo West last week.
Founded in 1982, AHPA is the national trade association for the herbal products industry whose mission it is to promote the responsible commerce of herbal products.
The association consists of more than 350 global growers, processors, manufacturers and marketers of herbs and botanical and herbal products, including foods, dietary supplements, cosmetics and non-prescription drugs.
AHPA typically selects a recipient of the industry leader award based on their ability to help advance the industry forward beyond normal business practice.
BI, a member of AHPA for more than 20 years, was recognised for its sourcing expertise, intimate knowledge of the supply chain, innovative manufacturing techniques and superior quality standards.
"We are quite honoured to receive AHPA's recognition," said Das. "From the launch of Identilok species identification process in 1996, to the implementation of the organic steam sterilisation in 2000, to visits to the growing and collecting regions for our products, BI's innovations have worked towards elevating the quality of the industry's standards as a whole."
"These and several other innovations stem from BI's core value to always do what's right instead of what's convenient. It's very humbling to be honoured for doing what is right."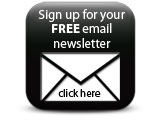 BI is the largest supplier of plant-based ingredients in the U.S., for use in food & beverage, dietary supplements, pharmaceuticals, personal care, and pet care products. With more than 400 ingredient offerings – 200 of which are GRAS – BI can help companies boost the healthful properties of nearly any product.
Companies