BI to showcase a unique organic triple seed cracker with psyllium powder at SCIFTS
BI will be exhibiting at this year's Southern California Institute of Food Technologists Section (SCIFTS) Supplier's Night Expo at the Disneyland Hotel Exhibition Hall on Wednesday 8 March
Attendees can taste a unique fibre and protein packed cracker made with ancient grains, including organic chia, sesame and quinoa seeds and psyllium powder at BI's booth.
SCIFTS is one of the largest sections of the international food technologists society. The BI team has been a supporter of IFT for more than 25 years.
The SCIFTS expo is open to attendees of Expo West and is free of charge.
BI offers an extensive array of seed offerings, including amaranth, millet, pumpkin, sesame and sunflower. In the application offered at SCIFTS, BI has combined organic chia, sesame seeds and quinoa seeds in a cracker to meet texture and nutrition goals.
BI is the largest supplier of plant‐based ingredients in the US for use in food & beverage, dietary supplements, pharmaceuticals, personal care and pet care products.
With more than 400 ingredient offerings – 200 of which are GRAS – BI can help companies boost the healthful properties of nearly any product.
BI conducts extensive species identification and quality testing on every ingredient so manufacturers can be assured each one meets clean label claims.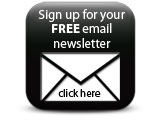 To learn more about BI's extensive portfolio of ingredients, visit SCIFTS booth 1636.
Companies