BI to showcase quinoa pita chips and marshmallow treats at the Annual AACC International Annual Meeting
With more than 400 ingredient offerings – 200 of which are GRAS – BI can help companies boost the healthful properties of nearly any product
BI Nutraceuticals will be sampling two unique products featuring their quinoa ingredients at the AACC International Meeting (AACCI) at the Savannah International Trade & Convention Center in Savannah, Georgia, including
Quinoa Pita Chips: A gluten-free version of this popular snack food featuring BI's Psyberloid (psyllium powder) and quinoa flour. Attendees can enjoy these gluten-free pita chips with either an antioxidant peanut butter dip featuring our acai, blueberry and green tea extracts or a hummus dip featuring a blend of our more popular vegetable powders such as broccoli, carrot, parsley and spinach.
Quinoa Marshmallow Treat: Featuring BI's new quinoa crisps, the marshmallow treat provides a protein and fibre-packed option of the classic snack with a pleasant texture and crunch. BI offers both a quinoa flake and a quinoa crisp option.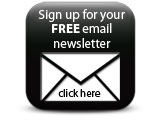 BI conducts extensive species identification and quality testing on every ingredient so manufacturers can be assured each one meets clean label claims.
Companies