BI to showcase quinoa pita chips and two unique beverages at SSW
To learn more about BI's extensive portfolio of ingredients, visit booth X165 at SSW
BI Nutraceuticals will be sampling products made from a selection of the company's most popular functional ingredient offerings at the SupplySide West (SSW), including
Gluten-Free Pita Chips with Hummus and Peanut Butter Dips: A gluten-free version of this popular snack food featuring BI's Psyberloid (psyllium powder) and quinoa flour. Attendees can enjoy these gluten-free pita chips with either an antioxidant peanut butter dip featuring our acai, blueberry and green tea extracts or a hummus dip featuring a blend of our more popular vegetable powders such as broccoli, carrot, parsley and spinach.
Energising Arnold Palmer with Guayusa Powder Extract: BI's guayusa powder extract comes from the leaves of the holly tree, Ilex guayusa, which grows abundantly in Ecuador and contains naturally occurring caffeine. It is water-soluble and less bitter in flavour compared with most teas, making it the ideal addition to beverages for a clean label, natural source of caffeine.
Non-Alcoholic Pina Colada with Pumpkin Seed Protein: A refreshing and protein packed pina colada featuring a clean label, hypoallergenic pumpkin seed protein concentrate. BI's pumpkin seed protein concentrate contains 70-80% protein, is organic, and has a favourable roasted aroma and milder flavour profile compared with other plant-based proteins such as pea and soy.
Additionally, BI's VP of Marketing, Randal Kreienbrink, and BI's Certified Food Technologist, Alison Raban, will participate in SSW's Summit: Delivering on the Clean Label Expectation (#CleanLabelSummit) with their presentation, 'Turning R&D Challenges into Winning Formulas' on Wednesday 5 October from 10:00-11:30 AM on Level 3, South Seas J of the Mandalay Bay.
In this session, Kreienbrink and Raban will provide an analysis of how formulators within the movement for clean label are tasked with finding ingredients that meet consumer expectations, yet remain capable of performing well in products. They'll also offer their extensive expertise in discussing the trends in clean label ingredients and applications.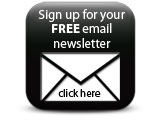 BI conducts extensive species identification and quality testing on every ingredient so manufacturers can be assured each one meets clean label claims. With more than 400 ingredient offerings – 200 of which are GRAS – BI can help companies boost the healthful properties of nearly any product.
Companies