BRCGS launches standard to improve identification of animal products
The BRCGS Plant-Based Global Standard has been developed to aid communication between supplier and consumer
Photo as seen on company website
The British Retail Consortium Global Standard (BRCGS) has launched its Plant-Based Issue 1 Standard. The BRCGS Plant-Based Global Standard has been developed in response to a shift in consumer habits, characterised by rapidly growing demand for plant-based products and the need for brands to ensure consumer facing claims are validated.
Plant-based products are relatively novel, and the industry has been challenged with meeting consumer demands while also protecting brand reputation and mitigating risk. The Plant-Based Global Standard aims to provide certainty for industry and consumers alike.
The Plant-Based Global Standard is based on a comprehensive management system approach and provides framework for manufacturers to assist them in the production of plant-based food. It includes operational criteria required to be in place to ensure plant-based products are free of material of animal origin.
Even the most informed consumer may unknowingly consume animal products or ingredients due to the challenge of correctly identifying animal containing ingredients based on product labelling information alone. BRCGS have introduced a Plant-Based Global Standard on pack trademark that will empower consumers to make informed choices quickly and easily. The trademark will allow brands and products to differentiate themselves. The Plant-Based Global Standard will provide confidence to consumers and industry alike.
The scope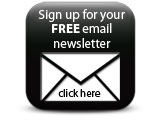 The Plant-Based Global Standard applies only to the control of animal inputs in plant-based products, in the manufacture, processing and packing of:
Processed foods, both own brand and customer branded
Ingredients for use by food service companies, catering companies, and food manufacturers
Pet foods (GFSI benchmarked schemes only)
Natural health products
Companies