B. lactis Lafti B94 is now GRAS
This means it is recognised to be safe to be used in infants, as an ingredient in powdered milk-based infant formula
One of Lallemand Health Solution's documented strains, Bifidobacterium lactis Lafti B94 has recently received a No Questions Letter (NQL) regarding the Generally Recognised as Safe (GRAS) notification from the United States Food and Drug Administration (FDA), meaning it is recognised to be safe to be used in infants, as an ingredient in powdered milk-based infant formula.
"This is such an honour that a premier regulatory authority like the US FDA has reviewed the strong body of clinical and scientific evidence demonstrating the safety of our strain Lafti B94 and were satisfied. We are sincerely proud given the level of evidence needed in order to use probiotics in such a high risk vulnerable population, infants", happily states Solange Henoud, Global Regulatory Affairs Director at Lallemand Health Solutions Inc.
Regarding efficacy, this strain is specifically documented through one clinical study focusing on gut transit in children and teenagers on occasional constipation [Basturk, 2016], two on gut health in infants and children with occasional diarrhoea [Erdogan, 2012; Islek, 2014] and two major clinical studies in premature infants at risk for Necrotising Enterocolitis (NEC) [Dilli, 2013 and 2015]. In 2017, Lafti B94 has obtained recognition of efficacy through strong specific health claims in Canada for various infant and child populations:
From two month-old babies to older children, Lafti B94:
Helps support intestinal and gastrointestinal health.
Could promote a favorable gut flora.
Participates in a healthy microflora balance.
From four year-old and older children, Lafti B94:
Helps to relieve abdominal discomfort, such as bloating and constipation.
Helps children and adolescents with bloating and constipation in irritable bowel syndrome (IBS).
Like every other formula in Lallemand Health Solutions EXPERT'Biotic range, Lafti B94 is a ready-to-market documented probiotic strain available in several dosage forms, such as powder, sachet, orodispersible stick, or drops, considered as the most suitable delivery format for babies.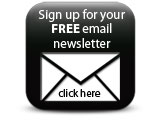 Since it has been recognised as GRAS, it is now also possible to add Lafti B94 as a direct probiotic in infant formula or pour directly probiotic powder into the baby bottle. This GRAS is also a recognition that the strain has been manufactured according to the highest standards to produce probiotic solutions for infant formula applications, opening new market opportunities for Lallemand Health Solutions Expert'Biotic solutions dedicated to babies.
Featured Companies