Benegut can reduce gastrointestinal discomfort, finds study
Results are promising says Vital Solutions
Benegut is said to reduce gastrointestinal discomfort
In a double blind, randomised, placebo-controlled, parallel design human study, 50 healthy people, aged between 30–70, were administered capsules containing 150mg of Vital Solutions' proprietary Perilla frutescens leaf extract twice daily, for four weeks.
Eighty per cent of volunteers taking Benegut reported substantial improvement of gastrointestinal discomfort, the company says.
'The study results are very promising, taking in consideration the challenging set up of a nutritional human study with healthy volunteers and the area of digestive health, which is known for high placebo effects,' said Sybille Buchwald-Werner, Managing Director at Vital Solutions.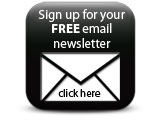 Langenfeld, Germany headquartered Vital Solutions, which works globally in the field of natural ingredients for use in food, functional food and dietary supplements, has published the results, in alliance with Amino Up Chemical Co of Japan, in BMC Complementary and Alternative Medicine.
Companies