BetterYou agree: it's time for plan D
Health pioneers BetterYou have welcomed the views of Nutritionist Marilyn Glenville that oil-based supplements can help you to get your recommended dose of vitamin D
A recent article in the Sun newspaper stated that 10 million of us lack vitamin D, which is known to lower blood pressure and the risk of heart disease and kidney disease.
BetterYou, who are at the forefront of research into vitamin D levels and whose range of popular oil-based vitamin D oral spray are recommended by the NHS, are keen to educate about the importance of maintaining your vitamin D levels. They aim to inform how much of this vital vitamin you should be taking, as dosage levels are still poorly understood.
BetterYou recommends 1000IU (International Units) of vitamin D is supplemented per 25kg of body weight. An adult living in the Northern Hemisphere requires between 2000-3000IU daily to maintain a healthy optimum level.
There are a number of diseases related to vitamin D deficiency, including multiple sclerosis, type 2 diabetes, bone diseases such as osteoporosis and more than 17 internal cancers, which are believed to cost the UK taxpayer £29 billion annually – more than a quarter of the NHS budget.
A recent study published by the BMJ Open Gastroenterology discovered a significant association between a patient's vitamin D levels and the severity of their irritable bowel syndrome (IBS) symptoms. Research, led by Dr Bernard Corfe, from the University of Sheffield's Molecular Gastroenterology Research Group, featured IBS patients taking a high dose (3000IU daily) vitamin D oral spray versus a placebo. Overall, supplementation significantly improved participants' vitamin D levels and, importantly, the trial found that the negative impact on quality of life maybe reduced through vitamin D supplementation.
BetterYou has joined forces with Sandwell and West Birmingham NHS Trust to provide a simple, affordable and accurate home testing kit for everyone to take control of their own vitamin D requirements. Testing is done by City Assays, who use liquid chromatography mass spectrometry to measure the Vitamin D in the blood. A clear interpretation of the vitamin D level is then sent to the customer. Customers are offered supplementation advice, along with a complimentary DLux daily vitamin D oral spray to help raise levels to adequate amounts.
Andrew Thomas, founder and Managing Director at BetterYou, said: 'By taking just one spray a day of one of our DLux oral sprays, vitamin D levels can be effectively managed and many health conditions and diseases associated with deficiency could be avoided. Multiple clinical trials have found that oral vitamin sprays elevate serum vitamin D levels on average 50% faster than traditional tablets and capsules.'
Researchers at Cardiff University, when testing BetterYou's DLux vitamin D oral sprays, found that absorption within the mouth was far superior to the more traditional digestive route of tablets and capsules. In addition, trials by both the National Technical University of Athens and the Swiss Research Centre Pharmabase found that vitamin D absorption via an oral spray was at least 50% faster and more effective than traditional tablets and capsules.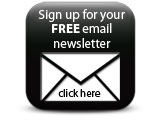 Dr Charles Heard, who led the Cardiff University absorption trial, explains: 'The ultra-fast uptake is due to the very absorbent tissue within the mouth and the close proximity of a rich vein network. In some cases it is close to that of IV or intramuscular injections.'
Companies