Beyond skin deep benefit from Ellactiva
Lat week, Oxford Pharmascience used Vita Foods Europe as the launch platform for its new and holistic range of sugar free, Ellactiva branded Collagen& soft chews
UK-based Oxford Pharmascience has developed Ellactiva branded Collagen& soft chews, to meet the needs of today's active and modern women, supporting inner health and an outer glow. The consumer health company uses proprietary formulation and drug delivery technologies.
Ellactiva Collagen& soft chews are formulated to deliver of 2.5 g of Bioactive Collagen Peptides, clinically proven to deliver younger, smoother looking skin in just 4 weeks.
However, unlike many other collagen supplements, Collagen& soft chews go beyond skin deep. Regular intake also aims to help sustain energy levels, support the normal functioning of the immune system and help maintain normal bones.
This has been achieved by Oxford Pharmascience incorporating a unique blend of added vitamins and minerals into three flavoured chews: orange zing Collagen& Energy; blackcurrant burst Collagen& Immunity and caramel cream Collagen& Healthy Bones.
Marcelo Bravo, Oxford Pharmascience's CEO, said: "Given that Vitafoods Europe is expected to attract some 21,000 senior decision-makers, using the exhibition to launch the new Ellactiva Collagen & soft chew range was an easy one. We are optimistic that it will prove to be a platform from which Ellactiva Collagen& will go on to establish an authoritative positioning within the emergent Collagen sector."
"In developing the soft chews, we have not only looked at the scientific and health benefits that the three different chews are able to provide, but delivered them in a palatable, soft chew and on-the-go format in three delicious flavours, each of which meets the requirements of today's knowledgeable, wellness consumers."
"Indeed the appeal of the product will emanate not only from them being able to deliver an effective dosage of a clinically proven form of collagen, but the fact that they help support other important needs of the wellness consumer and being sugar free. The result is a product that delivers safe and fast results, fits with ease into a busy lifestyle, and promotes healthy habits that are easy to sustain for those women who seek efficacy and convenience," he concluded.
Whilst the three flavours are supplied boxed in 60s, each chew is individually wrapped in convenient 'take me with you' 10 unit sticks.
The soft chews are formulated with Bioactive collagen peptides, a clinically tested form of collagen that helps promote the skin's structural integrity, firmness and elasticity.
Fuelled with high levels of Vitamin C to help maximise collagen synthesis and prebiotic fibre, resistant starch and chromium picolinate reduce hunger cravings and support sustained energy release.
The Bioactive Collagen Peptides help promote the skin's structural integrity, firmness and elasticity. They are uniquely combined with prebiotic fibre, plus zinc, selenium and Vitamin C to also help support the normal functioning of the immune system and deliver enhanced health and wellness benefits.
With the Bioactive Collagen Peptides nourishing from within to help rejuvenate the skin, the soft chews are fuelled with high levels of Vitamin C to help maximise collagen synthesis, whilst added calcium and Vitamin D helps maintain normal bones and nourish from within.
Collagen is a naturally occurring protein: one of the most abundant in the human body. It is found in muscles, bones, tendons, blood vessels, the digestive system and nails, teeth, hair and skin. Collagen is what helps give skin its strength and elasticity, along with replacing dead skin cells. And when it comes to joints and tendons, it serves as the 'glue' that holds the body together, preventing the decline of its internal and external integrity.
The downside is that the body's collagen production naturally begins to slow down, normally as early as age 25, causing many signs associated with ageing, such as wrinkles, sagging skin and joint pain.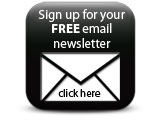 However, as collagen is metabolised by the body's cells, it is a degenerative process that can be reversed by taking regular oral supplements, such as Collagen soft chews. The resulting effect serves to restore and support the body's health from the inside, whilst delivering beauty benefits on the outside.
Companies