BioGaia signs distribution agreement for India
Pharma Base will co-operate with a local distributor for the marketing and sales of the drops, which will be sold under BioGaia's own brand
Major Swedish probiotics company BioGaia has signed a non-exclusive agreement with Swiss health company Pharma Base for the rights to sell BioGaia's ProTectis Baby Drops in India. Pharma Base will co-operate with a local distributor for the marketing and sales of the drops, which will be sold under BioGaia's own brand.
The registration of the product will start 2014 and the launch is planned to the beginning of 2015.
Pharma Base was founded in 1996 and is headquartered in Switzerland with research and development facilities as well as manufacturing plants in India and a sales office in New York. Pharma Base concentrates its efforts on naturally occurring compounds, with glucosamine being its most important ingredient.
Marketing of the BioGaia drops will be focused on the Mumbai region and in the state of Maharashtra. "India offers a monumental business potential and a huge opportunity for BioGaia drops," says Harish Parekh, Chairman and President of Pharma Base Group. BioGaia ProTectis Baby Drops contain BioGaia's patented and well-researched probiotic strain Lactobacillus reuteri Protectis. Today the drops are sold in around 60 countries.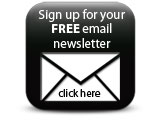 "For a long time we have tried to find a suitable way to enter the large Indian market. Through the agreement with Pharma Base we have access to a partner with extensive experience in the Indian market and with a proven track record," says Peter Rothschild, President, BioGaia.
Companies