BioGaia signs exclusive agreement with Nestle Nutrition in the UK
to sell its ProTectis Baby Drops in the UK and Ireland
BioGaia, a developer of probiotic products, has given Nestle Nutrition exclusive rights to sell its ProTectis Baby Drops in the UK and Ireland.
The product is expected to be launched at the beginning of 2015.
Nestle Nutrition UK will market both BioGaia ProTectis Baby Drops, which is BioGaia's biggest product, and BioGaia ProTectis Baby Drops with vitamin D. Both products contain the Swedish company's patented probiotic strain Lactobacillus reuteri Protectis. The drops are currently sold in 60 countries worldwide.
'I am delighted that after many years of preparations we have been able to conclude a contract for this large market. We have established an important key opinion leader network in the UK and the drops are already sold in a few hospital pharmacies,' said Peter Rothschild, President, BioGaia.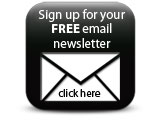 'Considering Nestle Nutrition's presence in the market and our preparatory work I am convinced that sales will expand quickly.'
Companies