BioNeutra announces successful acquisition of Canadian manufacturing facility
Company will develop a commercial production line in the facility to produce functional food and beverage ingredients
BioNeutra Global Corporation is very pleased to announce the successful completion of the purchase of a production plant building of approximately 47,000 square feet comprising manufacturing and office space situated on 2.65 acres of land in a light industrial area of Edmonton, Alberta, along with certain chattel property located therein.
This purchase transaction was finalised and closed on 21 August 2015 in accordance with the terms of an offer to purchase and interim agreement previously announced on 24 April 2015.
BioNeutra North America Inc., a wholly owned subsidiary of the company, acquired the facility and equipment for a total acquisition price of $7,850,000 comprising: (a) $500,000 paid in cash; (b) $100,000.20, paid through the issuance of 166,667 common shares in the capital of BioNeutra at a deemed price of $0.60 per common share; (c) a first mortgage in the amount of $6,000,000; and (d) a second mortgage granted by the vendor in the amount of $1,250,000.
The company will be developing a commercial production line in the facility to produce functional food and beverage ingredients and products featuring isomalto-oligosaccharide (IMO) using the company's patented IMO production processes.
This IMO production line will be the first of its kind in North America and will make BioNeutra the exclusive North American producer of IMO products that feature Health Canada and European EFSA approval and FDA GRAS certification. The facility will also house BioNeutra's corporate head office and greatly expand its in-house research and development capabilities.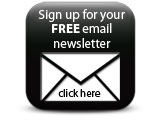 'The purchase of this property represents a major milestone for BioNeutra,' stated Chairman Mr Bill Smith. 'We believe that this facility, once fully developed, will offer BioNeutra a distinct advantage by substantially increasing the company's capacity to research, develop and produce new, innovative and exciting functional food and beverage ingredients and retail products for markets around the world. This facility will also feature the company's training headquarters, which will facilitate future global expansion.'