Bioactive ingredients market will be worth US$33.6bn by 2018, forecasts report
Asia-Pacific is the dominant market and shows the highest growth rate and share
The emerging bioactive ingredients market is expected to grow to US$33.6bn at a CAGR of 7.2% by 2018, up from $23.8bn in 2013, forecasts a new report from analyst MarketsandMarkets.
The report, Bioactive Ingredients & Product Market by Ingredient (Probiotics, Proteins, Plant Extracts, Minerals, Vitamins, Fibres, Carotenoids), by Product (Functional Foods, & Beverage, Dietary Supplements, Animal Nutrition, Personal Care) – Global trends & forecast to 2018, suggests that growing awareness and the reliability of bioactive products is offering a strong consumer base for the market.
The major bioactive ingredients include prebiotics, probiotics, amino acids, peptides and proteins, Omega 3 and structured lipids, phytochemicals and plant extracts, minerals, vitamins, fibres and speciality carbohydrates, carotenoids and antioxidants. These ingredients are obtained from the various plant sources, suppliers, poultry farms, etc., and are served in the form of functional foods, beverages, personal care products, and supplements.
The report says that with changing lifestyles, consumers are turning to healthy diets and are more concerned about the consumption of healthy nutrients; they also worry about nutrient deficiency and chronic diseases. The market for these ingredients is therefore getting a push and offers wide opportunities for suppliers.
Asia-Pacific is the dominant market for bioactive ingredients and shows the highest growth rate and share. Growing populations and urbanisation in various developing nations in the region are fuelling consumption. The market here is expected to experience a growth of 7.4% from 2013 to 2018. The four nations with the most potential in the bioactive industry are India, China, Brazil, and Russia.
Dietary supplements form the major application of bioactive ingredients as in the past they served as pharmaceutical products. Hence, the majority of ingredients were taken in the form of tablets and capsules. Dietary supplement sales are expected to reach $13bn by 2018.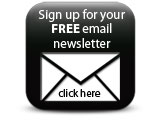 In most of these nations, people are not aware of the concept of functional food and beverages, says the report. However, the concept is becoming familiar with growth and development in the economy. As a result, the market for functional beverages is expected to experience the highest growth rate of 7.4% in the forecast period.