Bionap to reveal weight management and skin protection solutions
The ingredients company will showcase its most recent developments at Vitafoods Asia
Thanks to a strong Research & Development team and years of experience, Bionap continues to take market needs and people's wellbeing into careful consideration when developing innovative solutions.
At Vitafoods Asia 2019, Bionap's focus will be on weight management and skin protection.
Overweight populations and obesity are fast becoming big public health concerns worldwide. Globally, there has been an increase in the intake of energy-dense foods, which are rich in fat, as well as an increase in physical inactivity.
Changes in dietary and physical activity patterns are often the result of environmental and societal changes associated with development and lack of supportive policies in sectors such as health, agriculture, environment, food processing and education. According to the World Health Organisation, around 13% of the world's adult population were obese in 2016.
Obesity can increase the risk for a wide range of chronic diseases such as type-2 diabetes, hypertension and coronary heart disease, with a reduced quality of life. The risk for these noncommunicable diseases increases with an increase of BMI.
To combat this, Bionap has developed Morosil, a standardised solid extract obtained only from the juice of a unique cultivar of Moro red oranges (Citrus sinensis (L.) Osbeck). 'Moro' is the most pigmented blood orange. Thanks to the synergistic mechanism related to the pool of biophenols contained in enriched blood orange extract, Morosil is able to affect the metabolism of adipocytes and reduce fat accumulation in humans.
Morosil supplementation has been shown to induce a significant reduction of body weight, BMI, waist and hip circumference after a treatment period of only 12 weeks.
Exposure of the skin to solar ultraviolet (UV) radiation causes significant oxidative damage, contributing to inflammation and skin ageing. Human skin has natural antioxidants against ROS but during exposure to sunlight, they are limited. In addition, sunscreen's skin protection is limited by inadequate application or its removal, caused by sweating.
Bionap has therefore considered the use of nutricosmetics for skin photo-protection to overcome these limitations.
Red Orange Complex (ROC) is a standardised powder extract obtained from the juice of three pigments (Moro, Tarocco and Sanguinello). Thanks to the phenolic compounds, ROC is able to protect skin against UV-induced damage (cutaneous erythema) and control the hyperpigmentation (melanin production) and photoaging.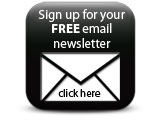 To find out more, visit Bionap at Vitafoods Asia 2019 at Stand M28.
Companies