Bionap to showcase Mediterranean wellness solutions at SupplySide West
A selection of sustainable plant-based health and wellness solutions will be on display at SupplySide West Expo 2019, Las Vegas, 17-18 October, Booth #3243
Bionap will present new clinical results for Mucosave FG focused on the benefits that counteract Gastrointestinal (GI) discomfort.
Mucosave FG has a strong mucoadhesive ability thanks to the Opuntia polysaccharides and a lenitive effect from olive biophenols to protect the sensitive mucosae. Thanks to this combination, Mucosave FG improves gastrointestinal disorder and counteracts gastroesophageal reflux.
There will also be a focus on the liver detoxification health benefits delivered by ALTILIX, and more.
Bionap has developed a plant-based solution for weight management.
Overweight populations and obesity are fast becoming big public health concerns worldwide. Globally, there has been an increase in the intake of energy-dense foods, which are rich in fat, as well as an increase in physical inactivity.
Changes in dietary and physical activity patterns are often the result of environmental and societal changes associated with development and lack of supportive policies in sectors such as health, agriculture, environment, food processing and education. According to the World Health Organisation, around 13% of the world's adult population were obese in 2016.
Obesity can increase the risk of a wide range of chronic diseases such as type-2 diabetes, hypertension and coronary heart disease, with a reduced quality of life.
To combat this, Bionap has developed Morosil, a standardised solid extract obtained only from the juice of a unique cultivar of Moro red oranges (Citrus sinensis (L.) Osbeck). Thanks to the synergistic mechanism related to the pool of biophenols contained in enriched blood orange extract, Morosil is able to affect the metabolism of adipocytes and reduce fat accumulation in humans.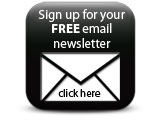 Visit Bionap at SupplySide West 2019, Booth #3243.
Companies