Biosearch Life signs distribution agreement with AIDP
The US market accounts for 8% of Biosearch's turnover
Biosearch Life (Biosearch) and AIDP have signed a sales and marketing distribution agreement in the United States to promote Biosearch's products in the region.
These include branded botanical extracts for areas such as women's health, premium probiotics obtained from breast milk for infant care, immunity, oral care, as well as DHA from algae.
This is Biosearch's second distribution agreement in the region, in addition to one with SuanFarma, which was made to establish the bases of the distribution in the United States for Biosearch's generic extracts.
Marcelo Durante, Director of Global Sales and Marketing at Biosearch Life said: "We are very pleased to have AIDP as a new partner to promote our products in the North American supplement market. AIDP's expertise in selling high quality branded ingredients makes them the perfect complement to our distribution strategy for the range of high-quality European extracts, probiotics and DHA from algae. "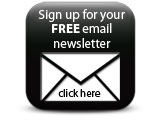 Mark Thurston, President of AIDP, said: "AIDP is pleased to be able to offer Biosearch Life ingredients to its North American customers. What attracted us to Biosearch Life was its commitment to sustainability, transparency and the quality of science. This allows us to provide more solutions, particularly in the area of nutrition support, prenatal and postnatal health, and mother and baby nutrition".
Companies