Biova confirms 5-day benefits of joint health eggshell membrane ingredient
Study found five times less stiffness in those taking BiovaFlex over a placebo-controlled group
Photo as seen on company website
A recent study conducted by Biova has confirmed the 5-day benefits for joint health from 450 mg daily of BiovaFlex. The water-soluble eggshell membrane was the subject of a clinical study published in the Journal of Medicinal Foods.
The study was a double-blind placebo-controlled trial to assess the safety and efficacy of 450 mg a day. The focus was mainly on addressing the symptoms of osteoarthritis.
The findings included statistically significant improvement in joint stiffness and performance in a 6-minute walk test. Five times less stiffness was reported in BiovaFlex subjects over a placebo.
Subjects who participated also reported feeling improvement after just 5 days on a regimen of 450mg of BiovaFlex daily.
"The completion and publication of this study validates the 5-day results we saw in our previous joint care clinical and continues to enhance the body of research supporting our proprietary products" said Pat Schneider, CEO of Biova.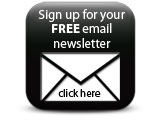 Biova will be presenting the results of the study at SupplySide West in the Supplier Presentation Theater on Thursday, 17 October at 11 am. The company will be exhibiting at booth #6105.
Companies