Biova updates its website
It can now be viewed on a variety of devices from desktop or tablet PC to smartphone
Biova and its water-soluble egg membrane ingredients have a new website that is more easily viewed across a variety of electronic devices – desktop, tablet or smartphone.
The website offers easy-to-navigate functionality including the most up-to-date information about Biova's patented technologies and water soluble, natural ingredients, including BiovaFlex for joint health products, BiovaDerm for skin care and BiovaPlex for animal health.
Each ingredient is prominently displayed on the site's front page, highlighted with easily navigable links. A search box at the top of each page allows customers a full site search, including a drop-down menu of all of Biova's products. Product pages offer ingredient specifics, testimonials, photos and the latest research. Company history, news and common inquiries are clearly identified.
Biova has developed a network of distributors covering almost every developed market and a world map showing the company's global reach is prominently displayed on the new website.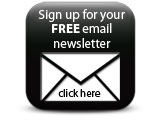 'Our new website will enhance our customer service,' said Mark Stegenga, Director of Marketing. 'It's another way for the market to get to know us, our products and our processes. We tell everyone we're The Clear Choice and our website shows it.'
Companies