Blue light and macular carotenoids
OmniActive takes action to protect customers and market
On 6 October, Kemin Industries announced that it had filed a legal action against OmniActive with the International Trade Commission (ITC).
Kemin's suit is in response to OmniActive's own Declaratory Judgment suit filed against Kemin in August 2016 requesting a judicial declaration that it does not infringe Kemin's US Patents 8,815,955 and 9,226,940 (the same patents Kemin has asserted in the ITC).
OmniActive filed its suit in August after Kemin threatened a patent suit against OmniActive with regard to OmniActive's "What's Your B.L.U.E.? (Blue Light User Exposure) marketing campaign. Kemin's press release states that it will be seeking an 'exclusion order to preclude OmniActive's continued importation of [Lutemax 2020]' and that it did so 'in response to OmniActive's marketing campaigns surrounding its lutein and zeaxanthin products, such as Lutemax 2020.'
'Kemin fails to mention OmniActive's New Jersey suit, previously initiated in August to prove that Kemin does not have any rights to enforce their actions against OmniActive products,' notes Abhijit Bhattacharya, President, OmniActive.
'We have been discussing the well-established blue light protection and antioxidant functions of the macular carotenoids as they relate to Lutemax 2020 since the brand's 2009 launch and earlier, have launched two successful branded educational campaigns during the past few years – Lutein for Every Age and What's Your B.L.U.E.? – and have completed five human clinical trials during the last 18 months,' he added.
'As an innovator, OmniActive strongly believes in the intellectual property rights of others, and brings novel, science-based concepts to the industry,' continued Bhattacharya.
'OmniActive recently shared the progress of our innovation and original research at SupplySide West with a special blue light display presentation during the 'What's the Buzz on Innovation' session. Our customers were actively engaged in discussions regarding our new, consumer-relevant clinical findings in healthy populations — including healthy visual function with or without specific long-duration exposure to digital screens and other blue light sources. OmniActive firmly stands behind our products, our customers and our science-backed marketing campaigns.'
OmniActive's 'What's Your B.L.U.E.?' campaign — an integral part of Lutein For Every Age — educates consumers, industry and professionals about high-energy blue light, its sources and ways to help protect healthy vision from the effects of blue light with the support of the macular carotenoids – lutein and zeaxanthin isomers (RR-zeaxanthin and RS [meso]-zeaxanthin).
OmniActive's globally recognised Lutemax 2020 is a naturally derived marigold extract providing all three macular carotenoids, at the same 5:1 ratio as found in nature, to optimally support eye health.
OmniActive is engaged in a robust clinical programme for Lutemax 2020 to support the numerous benefits of macular carotenoids in different age groups of healthy populations, including LAMA (Lutein, Vision and Mental Acuity) I & II and B.L.U.E. (Blue Light User Exposure and Macular Carotenoid Protection) studies.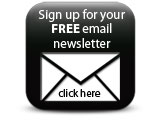 The latter is a groundbreaking human study investigating the impact of macular carotenoids supplementation on very specific measures of visual function and other health impacts in healthy subjects with long-duration exposure to digital screens and other blue light sources.
Companies