Boom in packaged food sector drives global food encapsulation market, reveals new report
Buoyancy of market is driven by growing focus on providing safe and sustained nutrition
The global market for food encapsulation is forecast to reach US$60bn by 2020, buoyed by the boom in the global packaged food sector and the growing focus on providing safe and sustained nutrition, says the latest report from Global Industry Analysts.
Food encapsulation is an ingredient delivery system, designed for sustained release of ingredients, such as nutraceuticals, colours, and flavours into food products. Busy lifestyles and rising disposable income are resulting in increased consumption of packaged food. With nutritional supplements growing in popularity among modern health-conscious consumers, encapsulation techniques are emerging as an efficient and safe mode of delivering sustained nutrition.
The surge in demand for functional foods offering superior health benefits has led to the introduction of novel functional ingredients, such as carotenoids and polyphenols in food products. With encapsulation regarded as the most suitable technique for controlled release of active ingredients, demand for the technology is set to rise, says GIA in Food Encapsulation: A Global Strategic Business Report.
The food encapsulation market is also expected to benefit from the increase in demand for novel and authentic flavours as well as colours in food products.
Asia-Pacific ranks as the fastest growing market
Expanding applications of micro-encapsulation technologies across a spectrum of food processing techniques is poised to drive growth in the market, says the report. Key benefits include improved flavour delivery, increased product shelf life, and improved texture of packaged products, such as confectionery, bread, muffins, and tortillas.
Microencapsulation is particularly of significance in producing functional foods, such as dairy products, as it protects food components while also ensuring controlled release of nutraceuticals, the GIA report adds. Microencapsulation of probiotics has garnered significant interest in frozen dairy products for its ability to retain sensory properties.
Besides micro-encapsulation, nano-encapsulation is also making waves in the food sector for its ability to offer improved flavour, taste and enhanced dispersability of water-insoluble preservatives/additives. Nanoencapsulation, in the form of liposomes, protein-based carrier systems or nanomicelles, is being used in the development of delivery systems for supplements and additives across a range of food and beverage products.
The report says the US represents the largest market worldwide. Growth is being driven by a rising preference for convenience food, growing demand for nutritious and authentic ingredients, and easy access to advanced technologies.
Asia-Pacific and Latin America are forecast to spearhead global growth driven by a booming food & beverage industry, rising income levels, the increasing participation of women in the workforce, and the subsequent rise in preference for healthy and nutritious packaged food products.
Asia-Pacific ranks as the fastest growing market with a compounded annual growth rate of 10.3% over the analysis period.
The field of encapsulation technologies particularly in food processing, continues to face challenges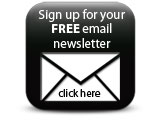 However, the field of encapsulation technologies particularly in food processing, continues to face challenges, such as issues related to stability of encapsulated ingredients during processing and packaging. Microencapsulation also suffers from issues such as difficulty in conforming to a standard size of droplets and inefficiencies in targeted and controlled release of ingredients. Microencapsulation of probiotic bacteria, for instance, is known to be hampered by limitations in achieving sustained release of the bacteria into the GI tract. Nanotechnology too also faces drawbacks, such as safety issues, particularly regarding the use of nanofoods.