Bosch launches online platform to optimise package choice digital expertise
The new microsite features complete system solutions from Bosch for confectionery, nuts, bakery, snacks and powders
To address the growing market need for complete system solutions, Bosch Packaging Technology has launched an online information platform featuring its value enhancing complete system solutions for the confectionery, bakery, nuts, snacks and powder industries.
The new microsite, www.solutions4value.com, allows food and non-food producers to find an optimal system solution for their specific application. In addition, the "Insights" section provides expert opinions on the common challenges faced by producers when selecting and running packaging equipment.
Leon van de Wiel, General Manager at Bosch Packaging Technology in Weert (Netherlands), said:
Our goal is to help customers navigate the complex world of packaging solutions. The new microsite allows producers to easily review their options and identify an ideal solution.
"To achieve this, we developed standardised system solutions to add value to confectionery, bakery, snacks and powder operations."
"The new microsite allows producers to easily review their options and identify an ideal solution, while also benefiting from a single point of contact during the quotation, planning and installation phases".
Confectionery and nuts
Bosch now offers three standardised system solutions for nuts and confectionery manufacturers. The system solution with Doy Zip and corner seal bag styles in shelf-ready and wrap-around cases offers a billboard-like effect, attracting consumers at point-of-sale.
The flexible system solution offers nine bag styles, from pillow to Doy Zip, on a single solution with various case styles to choose from in both lay-flat and stand-up orientation, at speeds of up to 30 cases per minute.
The system solution is also able to pack up to 500 pillow bags per minute, which are positioned in up to 25 cases by the system's vision-guided robot.
Powders
Not all powders have the same requirements. While baking powder requires efficient and reliable handling, infant nutrition demands the highest hygiene level available in the packaging world. Bosch has created two system solutions to meet different demands.
Bosch's entry-level system solution allows producers starting out in automation, or those increasing automation, to test new markets quickly and efficiently. Featuring the same technology used on high-end solutions, it offers production speeds of up to 150 cartons per minute.
The packaging solution features stainless-steel surfaces, no hollow bodies, an open-frame and an easy-to-clean design for powders such as infant nutrition products among others. The system is capable of packing up to 160 hermetically sealed bags, in up to 160 cartons per minute, in up to 18 cases per minute. Shipping cases come with or without perforation and a wrap-around case with or without a hood.
Snacks
For potato chips producers, Bosch is offering Kliklok-Woodman's reliability system solution, specifically configured for the packing of salted snacks such as potato chips and tortillas. It features integrated product stripping, settling and poking, for seal integrity at speeds of up to 240 bags per minute.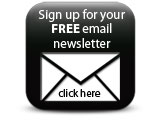 The system solution is designed for gentle handling of products at high speeds. This is for vulnerable snacks, such as cookies and crackers. The system is capable of packing up to 200 bags per minute and 150 cartons.
Companies