Botanicals and florals: a fleeting trend?
Natalie Drake, Category Manager at Synergy Flavours, examines whether botanicals and florals are here to stay or whether they'll prove to be another short term fad
Botanicals and florals are now well established flavours in the beverage industry, and are forecast to increase in popularity in the short term and spill over into other categories, including bakery products, desserts and yoghurts.
To assess their potential longevity, we need to take a quick look at how the trend first started in the UK and Europe.
Botanicals were popularised and made accessible through the craft gin movement. The term botanical is now popping up on the labels of many products and appears to have gained favour with consumers, who are striving for natural, simple and flexible diets.
A natural progression
Botanicals have a natural link to the health and wellness megatrend, helping to cement them in place as a long-term flavour choice.
As governments continue to put the spotlight on sugar and consumers strive to cut down on fat and calories, the less sweet taste of herbs and floral flavours becomes more appealing.
Pair this with the fact that they add exciting tastes when many less healthy ingredients are being removed and you've got a hit!
Using floral and botanical flavours enables manufacturers to create new dimensions and add richer tastes to existing products. Manufacturers can create innovative taste profiles by pairing niche botanical profiles with more familiar fruits and vegetables.
This will satisfy the curiosity of the millennial consumer, without going too far from the familiar for older generation consumers who tend to stick to what they know, there truly is something for everyone!
Our expert flavour and application teams have developed exciting combinations of botanicals and fruits, including a strawberry and geranium yoghurt and a cherry blossom muffin.
Eastern influences
The popularity of Asian flavours across Europe has also led to more innovative uses of florals, particularly the flavours of jasmine and lotus flower.
As with many previous food and drink innovations, the Eastern trends are migrating to the West, popularising new flavours, which are not native to Europe.
Mintel reports that the third most common floral flavoured product category in Asia is cakes, pastries and sweet foods – so it's very likely that bakery products with floral elements will become more mainstream across Europe.
Home-grown flavours
Although exotic spices and florals will continue to grab consumers' attention, the recent focus on provenance of products and the drive to "eat local" pushes locally grown ingredients to the forefront.
It will inspire opportunities for home-grown products which have previously been forgotten, or more seasonal variations that are currently uncommon.
Again this trend has been led by the premium spirits market and can already be seen in soft drinks. In the UK, Elderflower has jumped to the forefront and been in high demand in recent years, whereas elderberry, rhubarb and quince are starting to fall back into fashion.
Visual impact
Florals, botanicals and spices add a highly visual dimension to our food products.
In this new age of Instagram and food blogging, how well a dish photographs can massively influence consumers when picking products to consume. With the popularity of Instagram growing amongst many millennials, it looks likely this will further fuel the botanicals trend.
Taking all of this into account, we believe that florals and botanicals are here to stay and have some longevity!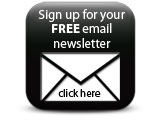 It's time for food manufacturers and consumers to embrace those unusual combinations.
Companies