Botanicals for a superior quality of life
Inspired by the Mediterranean diet, pure and potent natural extracts have an important role to play in healthy ageing applications
As has recently been announced by market intelligence agency Mintel, healthy ageing continues to appear on the industry's radar for 2019. Preparing for a longer, healthier life is particularly relevant as consumers prioritise health and wellness as a proactive and ongoing goal.
Specific to the world's diverse senior populations, these needs can be addressed through food and drink for medical purposes, as well as via dietary supplements designed to prevent the health concerns that people have. Euromed, a supplier of standardised botanical compounds, offers a broad range of natural extracts that can help manufacturers to meet this demand.
Cardiovascular disease: the number one health concern
The natural olive fruit extract Mediteanox provides a significant healthy ageing effect. It delivers precise amounts of the European Food Safety Authority (EFSA) recommended heart-friendly hydroxytyrosol — a powerful natural antioxidant and polyphenol.
Such health-promoting ingredients are present in a Mediterranean diet, along with unsaturated fatty acids, carotenoids and phytosterols, amongst others. Evidence confirms that this type of eating pattern, in the context of an appropriate lifestyle, contributes to the reduction of risk factors and the prevention of cardiovascular as well as metabolic diseases in particular.
According to EFSA, the consumption of olive oil polyphenols contributes to the protection of blood lipids from oxidative damage when the daily dose of hydroxytyrosol and its derivatives is at least 5 mg in extra virgin olive oil (EVOO).1 Secret to Live, a patented EVOO enriched with hydroxytyrosol (as Mediteanox), delivers 5 mg hydroxytyrosol per 20 mL recommended dosage.
Studies have demonstrated the bioavailability of hydroxytyrosol.2 It has been shown to have a significant effect on markers of LDL peroxidation.3 With its high hydroxytyrosol content of up to 40%, Mediteanox is clinically proven to contribute to better blood circulation and reduced LDL cholesterol levels, key factors in providing protection from atherosclerosis.
Unpublished human studies with Mediteanox (5–20 mg of hydroxytyrosol/day for 30 days) suggest the modulation of oxidative and inflammatory markers.
Andrea Zangara, Scientific Marketing Manager at Euromed and committee member of the European Scientific Co-operative on Phytotherapy (ESCOP), says: "Botanicals such as olive fruits contain phytochemicals with complex molecular structures that have complementary bioactivity."
"Euromed applies different extraction technologies to concentrate the target molecules while preserving the complete phytochemical profile as it exists in nature. Mediteanox, for instance, is manufactured using a patented, ecofriendly extraction process without organic solvents. Additionally, Euromed can guarantee complete traceability from the olive trees to the finished extract."
At the heart of ageing
One of the most important age-related changes in the cardiovascular system is endothelial dysfunction (ED). This is caused by the synergy of inflammation, reduced antioxidant capacity, dyslipidaemia and increased blood pressure, all of which occur naturally during ageing. In turn, endothelial problems raise the risk of cardiovascular diseases. With a global population that is getting increasingly older, preventive approaches are of vital importance.
This is why Euromed promotes another patented natural extract inspired by the Mediterranean diet: Pomanox is a full-spectrum polyphenol pomegranate extract with clinically proven healthy ageing benefits. Its phenolic profile is comparable with that of the whole fruit, but without the fruit calories.
Several human studies confirm the efficacy of Pomanox (as an extract and as extract-enriched juice) in consistently lowering blood pressure and thus helping to improve cardiovascular health.4–8
According to Andrea Zangara, punicalagins — water-soluble polyphenols that are unique to pomegranates — are the source of these positive effects. "They act as strong antioxidants that naturally stimulate the production of nitric oxide, a vasodilator that helps to improve blood circulation," explains Mr Zangara.
In support, a preclinical study with Pomanox by the Catalan Institute of Cardiovascular Sciences (ICCC) clearly showed that pomegranate polyphenol metabolites increase the synthesis of endothelial nitric oxide synthase (eNOs), promoting the recovery of endothelial vasodilation, therefore preventing and retarding ED caused by general inflammation and artery hardening.9
Other evidence-based health benefits of Pomanox from published and unpublished studies include improvement in sports performance and recovery, increased levels of beneficial intestinal flora, as well as reduced hair loss and improvements in cognition and mood. The water-soluble extract is perfect for inclusion in dietary supplements, functional foods, cosmetics and pharmaceuticals. It originates from carefully controlled cultivars in Spain and is extracted via patented Pure-Hydro Process technology.
Supplementation with Pomanox and Mediteanox appears to have a synergistic, beneficial effect on endothelial function: a recently published randomised, double-blinded, placebo-controlled, crossover study by the Clinical Nutrition Department of the La Paz University Hospital in Madrid evaluated the combined administration of Mediteanox and Pomanox on 72 apparently healthy middle-aged volunteers.10
The researchers found that an intervention with the supplement for eight weeks, compared with a placebo, exerted antiatherosclerotic effects by improving endothelial function, blood pressure, and levels of circulating oxidised low-density lipoproteins, especially in persons showing alterations in these parameters.
"We are very happy to see these important results published, as they support the evidence of our ingredients, and more importantly, as ED is highly underdiagnosed, according to this authoritative study, supplementation with Mediteanox and Pomanox may represent an interesting additional strategy in primary cardiovascular prevention," says Andrea Zangara.
Tackling the diabetes pandemic
Besides hypertension, hyperglycaemia is another health concern that tends to increase with ageing. According to the World Health Organization, there are about 60 million people with diabetes in Europe. Diabetes prevalence is growing among all age groups, largely because of increases in overweight and obesity, unhealthy diets and physical inactivity. Thus, there is an unmet need for health solutions that target prediabetes.
For natural blood sugar control, Euromed offers ABAlife, a patented extract of Spanish fig purified using a carefully controlled process to achieve a high, standardised abscisic acid (ABA) content. ABA is a plant hormone, but is also naturally released by some human cells and plays an important role in managing blood glucose homeostasis, besides other beneficial stress-related properties.
Oral supplementation helps to improve ABA levels in the body, promotes glycaemic control and enhances insulin efficiency, suggesting metabolic adaptogen-type effects. Figs contain one of the highest concentrations of ABA found in nature. A recent pilot study conducted by a leading Australian University tested the impact of ABAlife on postprandial glucose and insulin responses.11
The researchers found that ABAlife (100–200 mg) plus glucose leads to lower peaks in overall glycaemia and insulinaemia and significantly lower glycaemic and insulinaemic indexes, compared with standard food glucose. Thus, dietary supplements or functional foods with ABAlife can potentially counteract conditions related to insulin resistance, such as metabolic syndrome, diabetes and obesity. To confirm initial promising data, a second acute clinical trial is ongoing and a 3-months study is planned to start towards the end of the year.
Traceability from seeds to final extracts
As the global market for herbal medicines and supplements has increased, so too have reports of undisclosed ingredients being added to botanical raw materials, extracts and finished consumer products. This not only presents a significant challenge to the industry but also, more importantly, puts the health of consumers at risk.
To support the fight against these dangerous frauds, a two-day workshop with several world-renowned speakers has been organised by Euromed and the American Botanical Council (ABC), with the support of other partners, during the Health & Nutrition Week, held in November 2018 in Frankfurt, Germany. As a premium herbal ingredient supplier, transparency, correct sourcing and supply chain control have been key to Euromed since its foundation in 1971.
Andrea Zangara explains: "We start with botanicals that are verified, grown and harvested properly to preserve plant integrity and bioactive profiles. Each production batch from the herb to the final extract undergoes several laboratory tests for identity, potency and potential impurities to guarantee the highest standards."
From botanical macro- and micro-identification and the control of active principles and potential impurities to chromatographic analyses, the company tests botanical raw materials exhaustively, in accordance with international regulations.
With Euromed's PhytoProof seal, manufacturers can highlight the reliable sourcing and quality of the botanicals in their herbal supplements. Process control and numerous safety tests confirm that Euromed's ingredients are unadulterated and do not contain undesirable contaminants. Displaying the PhytoProof logo on labels is consumer assurance of product stewardship.
References
https://eur-lex.europa.eu/legal-content/EN/ALL/?uri=celex:32012R0432.
M. Robles-Almazan, et al., Food Res. Int. 105, 654–667 (2018).
M.I. Covas, et al., Free Radic. Biol. Med. 40(4), 608–616 (2006).
C. Tsang, et al., J. Nutr. Sci. 1(9), 1–9 (2012).
A.I. Dujaili, et al., Endocrine Abstracts 28, 313 (2012).
A. Stockton, et al., EC Nutrition 2(4), 396–411 (2015).
A.I. Dujaili, et al., EC Nutrition 4(6), 982–995 (2016).
A. Stockton, et al., J. Nutr. Sci. 6, e39 (2017).
G. Vilahur, et al., Rev. Esp. Cardiol. (Engl. Ed.) 68(3), 216–225 (2015).
R. Quirós-Fernández, et al., Nutrients 11, 640 (2019).
A. Zangara, Diabetes 67(Supplement 1) 791-P (2018).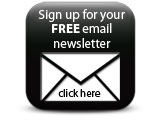 This article will appear in the May/June issue of Nutraceutical Business Review. To read a previous issue, click here.
Featured Companies