BrandHive's Hilton to talk about consumer trends at the 2014 IFT Annual Meeting and Food Expo
Presentations are on consumer trends having an impact on enhanced sports performance and food science
Jeff Hilton, BrandHive's Co-founder and Chief Marketing Officer will present two pre-annual meeting short courses during the 2014 IFT expo at the Hilton New Orleans Riverside, US on 20 June, 2014.
The IFT Annual Meeting and Food Expo has developed into one of the largest and most prominent events for the world's top food and science technology professionals. Over 18,000 visitors are anticipated at this year's event.
Hilton's first presentation takes place during the 'Nutraceuticals and Functional Foods in Enhanced Sports Performance' track. Called 'Consumer Trends in Enhanced Sports Performance', the session is scheduled for 08:45. The second, 'Consumer Trends Impacting Food Science', takes place at 11:15 during the 'Functional Foods & Beverage Short Course in the Food Science for the Non Food Scientist' track.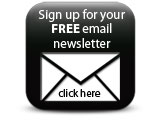 Hilton has been recognised by Advertising Age as one of America's Top 100 Marketers and has more than 30 years of broad-based business experience, including 20 years spent within the natural health products industry with companies such as Nature's Way and Nutraceutical Corporation.
Companies