Breakthrough probiotic clinically proven to trim waists
In 2016, the global weight loss supplement market was at almost $5bn and growing
DuPont has launched HOWARU Shape, a probiotic formula clinically proven to reduce waist circumference in overweight adults.
In a clinical study, HOWARU Shape, which contains 10 billion CFU Bifidobacterium lactis B420, reduced waist circumference by up to one inch.
When taken in combination with 12g Litesse Ultra prebiotic fiber, HOWARU Shape also was shown to reduce body fat mass and trunk fat.
The study
The study was conducted with 225 healthy volunteers (healthy, BMI 28–34.9) who were randomised into four groups, using a computer-generated sequence, for six months of double-blind, parallel treatment.
Probiotic strain B420 has been demonstrated in-vitro to increase epithelial integrity, a key function of the digestive tract.
Litesse Ultra prebiotic fiber has been shown in clinical studies to reduce energy intake, increase satiety and decrease after-meal feelings of hunger.
Separately, and in combination, the probiotic strain B420 and Litesse Ultra demonstrate health benefits.
Benefits
Clinically demonstrated benefits of HOWARU Shape in combination with Litesse Ultra versus placebo:
4.5% reduction in total body fat mass;
6.7% reduction in trunk fat;
2.6cm reduction in waist circumference.
Anders Gron Norager, director, Global Probiotics at DuPont said:
"In 2016, the global weight loss supplement market was an almost $5bn category and growing. We know these consumers are not just interested in dieting, they want overall health and wellness, which includes looking good."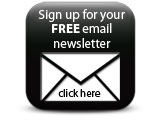 "HOWARU Shape is geared toward those who want to lose weight but need help. We're proud to offer these customers a proven way to manage their body shape naturally."
Companies