Bridging the gap between science and industry
Industry experts invited to submit papers for the Vitafoods Europe Conference 2016
Vitafoods Europe has issued a Call for Papers for the annual Vitafoods Europe Conference 2016, taking place at Palexpo, Geneva from 10–11 May 2016.
The most forward-thinking commercial companies are invited to present their research and product portfolio as exclusive success stories within their relevant fields to the Vitafoods Europe Executive Advisory Board (EAB).
The Vitafoods Europe Conference provides a unique platform for the functional nutrition industry and academic community to share knowledge and network. Reflecting all stages of the production cycle, from idea generation to market success, the Vitafoods Europe Conference presents best case studies within applied science, industry/academic partnerships, regulatory updates, latest consumer behavioural data, market trends and market strategy solutions.
The selected industry presentations will be invited to speak alongside some of the world's leading experts within functional nutrition and nutraceuticals and highlighted as this year's chosen 'success story' within core areas such as cognitive health, weight management, digestive health, infant health, healthy ageing and heart health.
Only one company will be selected to be highlighted per health category. Carolina Lindahl, Vitafoods Conference and Content Manager, said: 'The Vitafoods Europe Conference continues to take an active part in shaping the functional food and beverage industry. This year, after extensive consultation with the industry, we are developing a programme that will bridge the gap between science and industry, enabling the sharing of critical knowledge, innovative ingredient solutions, delivery formats and the facilitation of new partnerships.'
The conference forms part of Vitafoods Europe (10–12 May 2016), the global nutraceutical event for ingredients and raw materials and the functional food and drink industries. Last year saw 15,627 visitors and 820 exhibitors come together from across the globe to discover new ingredients and services, learn about innovative approaches to business and the latest research, and to discuss potential business opportunities.
The deadline for submissions is Friday 13 November 2015.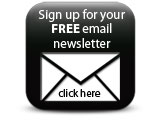 To find out more or to discuss other topics, please contact Carolina Lindahl, Conference and Content Manager (carolina.lindahl@informa.com) or visit www.vitafoods.eu.com/cfp.
Companies