BrightStart: the smart choice for parents
Quest adds brand new Vitamin D drops for infants to product range
Quest Vitamins has added BrightStart, a new liquid formula Vitamin D3 for infants, to its portfolio.
BrightStart provides Vitamin D as well as essential nutrients Vitamins A, E and DHA. It is suitable for children aged 1–5 and comes in sugar free, natural orange flavoured droplets.
BrightStart ensures that infants get their recommended daily allowance of Vitamin D, which contributes to bone development, normal function of the immune system and muscles, and maintaining healthy teeth.
From birth to two years old is also the key period when infants require DHA, an omega-3 fatty acid, for the development of their brain and to secure their longer-term neuro-cognitive function. DHA status may also have a possible role in some behavioural and mood disorders affecting children.
BrightStart is free from preservatives, alcohol, sweeteners, sugar and artificial colours and flavours.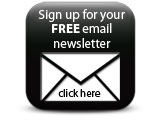 The UK Department of Health recommends that all infants and young children aged six months to five years should take a vitamin D supplement.
Companies