Buchi acquires flash chromatography and ELSD product lines from Grace
Preparative chromatography investment completes Buchi's portfolio of drug discovery and development solutions
Buchi, a leading global provider of laboratory technology solutions for R&D, quality control and production equipment, has acquired the high performance Reveleris flash chromatography systems, GraceResolv, and Alltech ELSD 3300 product lines from from W R Grace & Co.
The lines become part of Buchi's broad chromatography portfolio and Buchi will provide complete service, support and preventive maintenance services.
W R Grace will continue to supply the purification media used in the Reveleris product line. In addition, W R Grace will continue to provide Davisil and Vydac purification media to the industry.
The acquired portfolio of purification products includes the Reveleris Prep Purification System, which performs both flash chromatography and preparative LC on a single system; the Reveleris X2 flash chromatography system, the first flash technology with integrated ELS, UV and UV-Vis detection; and a broad range of high-loading, high-efficiency flash cartridges, which offer the purification chemists maximum purity and recovery of target molecules in minimal time.
The systems are used in a variety of industries including pharmaceuticals, biotech, food and beverage, natural products, carbohydrates, nutraceuticals, peptides and proteins.
Thomas Liner, Chief Executive Officer of Buchi Group, said: 'This opportunity is perfectly aligned with our strategy to invest in preparative chromatography and complete our portfolio of solutions for drug discovery and development. This makes life simpler for our customers and greatly expands our offerings in this important and growing segment.'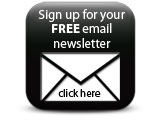 'We are delighted that Buechi will continue to develop these product lines and support our many customers,' said W R Grace Vice President and Chief Technologist, Robert Gatte. 'The business is a natural fit for Buchi and it's clear we share a commitment to quality and customer service that will be greatly appreciated by the technicians and business leaders who have come to rely on these technologies.'
Companies