Bulgarian food supplement maker to produce medicines
Company plans to register 10 medicinal products by the end of 2015
Bulgaria's largest food supplement producer, Fortex Nutraceuticals, plans to expand by launching the production of pharmaceuticals, according to CEO Georgi Filipov.
Filipov, as cited by money.bg, announced at an official presentation of the company's production facility that Fortex Nutraceuticals had been issued with a license for the production of medicines by the Bulgarian Drug Agency.
The company has so far invested BGN5m into the construction and upgrade of its production facility in Sofia's Suhodol district and plans to register 10 medicinal products by the end of 2015.
The first product will be an over-the-counter medication for cold and flu symptoms and will have the trademark name Flurapid.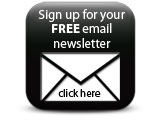 Fortex Nutraceuticals is a Bulgarian company with more than 20 years of experience in the production of food supplements and cosmetics. The company exports its products to more than 15 countries in Europe and Asia, and has a portfolio of 100 items. It has a staff of 70 and an annual turnover of nearly BGN8m.