CEO Shaun Roberts discusses integrity in KonaRed's supply chain
Sustainability, traceability and transparency are key competitive advantages to the company
With recent reports raising questions on the quality and safety within the supplement industry, KonaRed Corporation, manufacturers of antioxidant juices, whole bean coffees, RTD cold brew coffees and nutritional supplements from the unique and exclusive Hawaiian CoffeeBerry coffee fruit from Kona (Hawaii, USA) provides this investor update on KonaRed's transparency policies, including sustainability.
KonaRed's CEO, Shaun Roberts, stated: 'With the rise in demand for premium and functional consumer packaged goods, it's critical for a company like us to communicate with customers about how we produce our products. We have policies and procedures in place that ensure the integrity of the products we produce and have always passed this information along to our customers. The industry is in a critical juncture in which regulators, suppliers, vendors and customers are demanding a uniform reference point to address concerns regarding the quality of ingredients. We believe we have a competitive advantage with USA-sourced coffee fruit and are ahead of the curve because of our stance on efficacious products and promoting the transparency and the sustainability of our supply chain. This is something we've done since inception and take very seriously.'
KonaRed is an emerging leader in the US coffee fruit category in the global functional wellness 'Coffee Fruit' market. Studies demonstrate that the coffee fruit is actually an antioxidant powerhouse with the potential of increasing healthy energy and mental clarity.
'Starting from our first sale in 2009, KonaRed has shown transparency in the manufacturing process and the sustainability of its supply chain,' said Roberts, adding: 'The company is 'an open book' when it comes to how KonaRed manufactures its products and processes its ingredients.'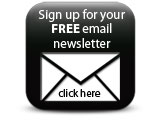 Coffee fruit is the outer 'cherry' that surrounds coffee beans and is removed when coffee beans are harvested and Mr Roberts reports that environmentally conscious consumers see this as a compelling reason to buy the KonaRed line of products because they use the previously discarded coffee fruit. KonaRed's approach to production is both good for the environment and good for commerce because it creates a new revenue stream for coffee farmers and provides a solution to growing waste that was created from coffee fruit being discarded during the harvesting of coffee beans.