CJ CheilJedang acquires Chinese functional amino acids producer
The acquisition of Haide is expected to allow CJ CheilJedang to establish a business portfolio that can produce 40 or more different types of amino acids and derivatives
CJ CheilJedang, Seoul, has signed an acquisition agreement with Haide, a Chinese company that currently operates two production sites inside the economic development zone in Ningbo, Zhenjiang province. This agreement is to acquire the food and functional amino acids manufacturer for $30.9 million and also implicates a move that is expected to pave the way for CJ CheilJedang to make a fast inroad into the global amino acid market that has been steadily growing.
Founded back in 1986, Haide is a leading manufacturer of food and functional amino acids to be used as raw materials and ingredients for foods, drinks, health supplements, as well as cosmetics and daily necessities. Haide is known for its superior refining technologies, and already has 300 global customers and a concrete sales network.
The acquisition of Haide is expected to allow CJ CheilJedang to establish a business portfolio that can produce 40 or more different types of amino acids and derivatives (amino acid-like substance with partially modified chemical structures). CJ expects to secure competitiveness by entering into new business areas and promoting future growth by creating synergy effects through the integration and combination of its own fermentation technologies, sourcing and purchasing competencies along and Haide's refining technologies.
For the next 5 years, CJ CheilJedang plans to initiate large-scale investment in developing core technology, improving facilities and recruiting talents. Based on the expansion, the company aims to raise $400 million in sales by 2020 to take over 35% of the global functional amino acid industry and become one of the top three players in the market. The company also seeks to become a global leader in all sectors of the amino acid industry by diversifying its businesses to include pharmaceutical amino acids such as intravenous fluids and amino acids for infants.
Major products that will be refined at Haide includes more than 40 kinds of amino acids and derivatives, including but not limited to fermented cysteine, biobased methionine, citrulline and ornithine. Owing to their diverse physiological, chemical and biological attributes, amino acids have been recognised as base materials with great future potential.
CJ CheilJedang is already a major player in the global amino acids market for animal nutrition. Now, it has gained a footing to penetrate the $1bn market of functional amino acids that are mainly used as raw materials and ingredients for foods, drinks, health supplements, as well as cosmetics and daily necessities. Functional amino acids are known to be effective in improving immunity, protecting cells, improving the skin and hair along with relieving fatigue as well.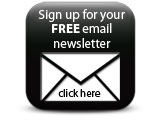 Dr Roh Hang-duk, Executive Senior Vice President at CJ CheilJedang, stated: 'To become the world's best amino acid producer, CJ has focused on investing in launching amino acids for animal nutrition such as lysine, threonine, tryptophan, methionine and valine, utilising environment-friendly fermentation technologies. CJ became the world's first company that has competencies of producing top 5 limiting amino acids for animals. Now based on the acquisition of Haide, the company will put out more efforts to establish foothold in the functional amino acid industry as well.'