CPhI Worldwide 2014: DuPont Nutrition & Health offers new Pharma Alginate
Proven excipient joins the health-enhancing highlights offered by DuPont at the show
DuPont will introduce a pharma grade alginate at CPhI Worldwide
DuPont Nutrition & Health will add an efficient pharmaceutical excipient to its ingredients portfolio at the exhibition in Paris this October.
Alginate Pharma Grade is the first in a new series of alginate-based excipients developed to ensure the active ingredients in medicinal tablets reach their biological target intact and are released on time. There are both excipients and actives in the company's pharma portfolio.
DuPont manufactures these products at its French National Authority for Medicines and Health Products Safety-approved plant in Landerneau, France.
'We have documented the Alginate Pharma Grade in a series of trials and expect to launch additional pharma grade alginates for specific applications in the near future. Samples are available for functionality testing,' said Peter Janetzky, Sales Manager, Pharma & Industrials, DuPont Nutrition & Health.
For the dietary supplement sector, DuPont will also present the complete DuPont Danisco range of ingredients and ready-to-market concepts.
Highlights include HOWARU Protect Kids and HOWARU Protect Adults, containing selected strains of premium probiotics shown in several clinical studies to enhance the body's natural defences, helping to reduce incidences of cold and flu.
HOWARU Restore is a premium probiotic ingredient that can help maintain digestive health during episodes of gut stress, and has been clinically demonstrated in studies to help reduce the incidence and duration of the gastrointestinal side effects associated with taking antibiotics.
OsmoAid Lactitol is an osmotic laxative that provides relief for adults who suffer from constipation.
'Our DuPont Danisco range delivers clinically documented, health-enhancing effects that add differentiating value to dietary supplements for immune and digestive health. We look forward to presenting these opportunities to visitors at CPhI Worldwide 2014,' said Valerie Delahaye, Sales Director, Dietary Supplements & Pharma, Europe, Asia Pacific, China, DuPont Nutrition & Health.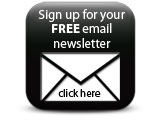 DuPont Nutrition & Health is in Hall 5, Stand 5C89.
Companies