Cambridge Commodities launches ACTAZIN and Livaux to the European digestive health and wellness market
Anagenix utilise the bioactives found in fruit and plants to make natural and effective products for health and wellness
Nutritional ingredient supplier Cambridge Commodities has announced it is the exclusive European distributor of Anagenix's ACTAZIN and Livaux.
Anagenix utilises the bioactives found in fruit and plants to make natural and effective products for health and wellness, with an initial focus on digestive health.
Elouan Morel, European Sales Manager at Cambridge Commodities, said: 'We are pleased to announce that Cambridge Commodities is the European distribution of ACTAZIN and Livaux. We are thrilled to be able to bring a product to Europe that is clinically proven and backed up by research.'
Livaux restores F. prau for microbiome balance. Livaux is a freeze dried powder derived entirely from non-GMO New Zealand gold kiwifruit for improved gut health and is manufactured without using chemical solvents. Livuax is proven to increase levels of Faecalibacterium prausnitzii (F. prau) in the gut of functionally constipated individuals and improve healthy bowel frequency. Reduced levels of F. prau have been associated with gastrointestinal disorders such as IBS and IBD.
Livaux is suitable for use in digestive health products to relieve the symptoms of IBD and IBS in tablet and capsule finished product presentation.
ACTAZIN enhances well-being through bowel regularity. ACTAZIN is a natural, cold-pressed powder concentrate of green kiwifruit from New Zealand. It contains soluble and insoluble fibre for bowel regularity, polyphenolics, actinidin, an enzyme that enhances protein digestion, and probiotics.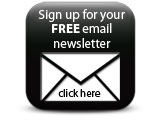 ACTAZIN is suitable for use in digestive health products to improve digestion in the following finished product presentations:
tablets and capsules
powders
blended drinks
cereals
snack bars
juices
gummies.
Companies