Cambridge Commodities ranked no. 61 in the seventh annual Sunday Times HSBC International Track 200
Cambridge Commodities is a leading stock holder and ingredient supplier to the sports nutrition, health, well-being, food, drink and animal nutrition industries
Nutritional ingredient supplier Cambridge Commodities Limited has been ranked 61st in the seventh annual Sunday Times HSBC International Track 200 league table.
The table ranks Britain's mid-market private companies with the fastest-growing international sales, measured during their latest 2 years of available accounts.
Thanks to its fast growth in the European market, this is the second consecutive year that Cambridge Commodities has been included. The business has seen rapid growth in recent years with annual turnover increasing from £30m in 2014 to £37m in 2015. Furthermore, European sales have grown from €300,000 in 2011 to an impressive €7m last year.
Having recently won two local business awards, International Trade Champion and Medium Business of the Year, in addition to being named in The London Stock Exchange's 1000 Companies to Inspire Britain and being recognised for commitment to apprenticeships, it is an exciting time for Cambridge Commodities.
Elouan Morel, European Sales Manager said: 'What another brilliant result! Europe, with its half a billion population, remains a great opportunity for CCL to grow. Well done to the sales team and all departments within CCL for their support. Now, with sales staff based in Scandinavia, France and Spain, plus a strong team located in the UK office, we are ready to take this adventure even further.'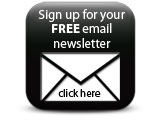 The field-based sales staff will be instrumental in developing key relationships with European clients allowing Cambridge Commodities to deliver the highest quality customer service. By expanding even further into the European market, the business plans on increasing the contribution of European sales to account for just over half of the annual turnover in the next 4 years. Elouan continued: 'The future looks bright with quality, service and innovation driving us forward into the next stage of growth.'
Companies