Careless improves microcirculation in healthy people
Cardiovascular | Ingredients | Research | Sports
Measuring microcirculation provides information on metabolism and vascular reactivity
Vital Solutions GmbH, a specialist in natural product development, sales and marketing is pleased to announce that results of a human study showed that supplementation with Careless supports microcirculation.
In the pilot human study, an acute effect of a single dose of 100mg or 300mg of Careless on microcirculation was investigated in a randomised, double blind crossover pilot study in ten healthy women: 90% of all volunteers showed improved microcirculation at a biologically relevant level of more than 50% compared with baseline. A daily dosage of 100mg of Careless was sufficient to improve microcirculation.
Measurement of microcirculation provides information on metabolism and vascular reactivity, said Dr Sybille Buchwald-Werner, Managing Director at Vital Solutions: the study results are very promising and show an application for Careless in sports nutrition and healthy ageing products.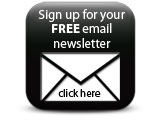 Careless is a 100% pure mango fruit powder obtained from fruits harvested in India at a special degree of ripeness. The fruits are characterised by a higher level of secondary plant ingredients and a lower level of sugar compared with fully ripe fruits.
Companies