Caroline Guyon takes over as head of Laboratoire PYC
Previous head Roger Borne is retiring after 13 years with the Solina Group
Caroline Guyon has taken over the management of Laboratoire PYC. "The aim is to keep the PYC spirit alive, while pursuing international development", she said.
To this end, the Laboratoire PYC team continues to expand with new hires in 2021. Guyon worked with previous head Roger Borne as Sales Manager previously.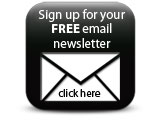 Borne joined in 2007 as head of Laboratoire, investing throughout his tenure in international growth. These markets reportedly brought growth in sales of food supplements and high protein diet. This growth has led the company to increase its production capacities from year to year.
Companies