Cavanna Packaging Group has a successful Interpack
Boosted by the Ring and Twin Slim wrapping machines
Cavanna reports a successful Interpack 2014
Cavanna Packaging Group, an Italian supplier of integrated solutions for food and non-food flow-wrapping, showcased a number of innovative solutions for wrapping equipment at Interpack 2014 earlier this month.
The company showed four packaging systems for products with irregular and regular shapes, for biscuits in piles, and for pharmaceutical products.
In particular the company highlighted a new robotic vision system called Ring, which can recognise shape, position, the colour of incoming products and piles.
Zero4 Wash Down accommodates customers looking for a high level of cleaning ability and hygienic standards as well as a high level of technology.
Zero5 Box Motion is the fastest in its category with a performance of up to 180 packages/minute. It is suitable for products where the presence of heavy-weight packaging materials and hermetically sealed packs are required. It is designed for a longitudinal ultrasonic sealing device.
The new Slim wrapping machine was demonstrated in a special dual lane application named Twin Slim with separate controls and infeeds in the same space as a conventional wrapper.
The main feature of the Twin Slim wrapping machine is that it is very compact because the electrical cabinet is positioned above the frame with complete accessibility for the operator during maintenance activities.
Finally, Robot G41F, with a new carbon made arm, is a flexible unit that can be arranged as per customer request and is based on a combination of the three integrated modules: erecting, filling and closing.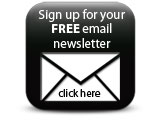 Cavanna's flexible solutions are designed to have a quick changeover, a high level of ergonomics, a strong reduction of energy, more space and a greater efficiency.
Companies