Cham launches dry RTE pulses and grains
The company works with select suppliers and growers, offering non-GMO, conventional or organic legumes and whole grains that comply with safety control standards
Cham Foods has launched a line of dry, ready-to-eat (RTE) pulses and grains for instant meals and soups. The company says this line maintains the flavour and texture of grains and legumes, and is suitable for the needs of food companies, diet-meal startups and emerging brands.
The ideal for developers creating plant-based ready-meals containing healthful legumes and grains is to showcase them in their wholesome complete forms, Cham suggests.
Cham's freeze-drying and pre-drying processes aim to keep the products closest to fresh without added ingredients. They have a long shelf life at ambient temperatures. The end product is about 30% of its original weight, and retains the original colour, shape, flavour, and nutritional value, the company claims. Users add hot water to prepare the pulses in minutes.
"Our RTE precooked pulses and grains can easily be integrated into any instant hotpot, saving time and labor for both food companies and consumers, taking the instant meal concept to new heights," said Moran Avni, VP of Business Development of Cham Foods. "Whether opting for lentils or quinoa, the pulses look like they were cooked 'just now', taste good, and contain their full nutritional value. All that's needed is to add hot water and wait one to five minutes."
Consumers seek quick, ready-to-eat options. Cham says vegetarians and vegans often end up in a trade-off between "on-the-go" eating and healthy eating. RTE makers recognise this challenge, especially when it comes to traditionally slow-cooked foods such as pulses and whole grains.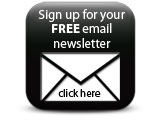 "The gap between consumers' desire to eat wholesome, better-for-you foods and the ready meals they actually eat is huge," said Shay Shevi, CEO of Cham Foods. "Consumers perceive many dry RTE meals as cheap, unhealthy, or 'artificial'. Our mission is to change this perception and bring innovation to the table. This is especially crucial during these times, with fewer people dining out which has led to high demand for hot, wholesome meals that are easy to access."
Companies