Championing choice at every life stage
As the baby boomers shift up another generation and millennials grow up and move towards the next stage in their lives, the concept of customised nutrition targeting every life stage is an ideal way to address individuals' dietary needs
With nutritional requirements no longer pigeonholed by age or condition, suppliers and manufacturers are developing products based on people's lifestyles and activities. Companies can utilise their knowledge and experience to develop functional ingredients that target consumers accurately according to their own choices. Here, Brid O'Riordan, Manager, R&D Applications EMEA at Glanbia Nutritionals, looks at how advances in functional ingredients are opening up new nutritional choices for consumers.
Muscle in the mainstream
For athletes looking to enhance sports performance and maximise muscle recovery, high quality protein appears to be the golden ticket. Listing increased satiety and improved muscle maintenance among its benefits, protein is becoming increasingly popular among health conscious, active consumers. The whey protein market, in particular, continues to grow to meet rising consumer demand, thanks to whey's higher concentrations of branched chain amino acids (BCAAs) and essential amino acids compared with other sources of protein. This makes it an ideal option for mainstream sports nutrition products.
Rising numbers of consumers from diverse market segments are recognising the benefits of functional foods to achieve their health and lifestyle goals
Lactoferrin is another functional ingredient that offers great potential in sports nutrition products, as well as general health and wellness applications. A highly bioactive iron-binding protein fraction of whey, lactoferrin has long been an important ingredient in high quality early life nutrition, and is fast becoming the new go-to ingredient in the sports nutrition sector. This is because of its key role in iron optimisation — essential to ensure effective oxygen transportation around the body to enhance physical performance.
Glanbia Nutritionals' Bioferrin 2000 is a pure bovine lactoferrin ingredient whose EU novel food approval permits its use in food as well as supplements. This, combined with its patented production process, paves the way for increased application possibilities of lactoferrin in Europe. Bioferrin plays an active role in iron uptake from food, important for optimal blood iron levels. This is crucial to ensure maximum availability of oxygen, which contributes to enhanced and sustained performance during exercise. To optimise the functionality and bioavailability of lactoferrin, Glanbia's Bioferrin ingredient is freeze-dried to maintain superior quality.
From niche to mass appeal
Ingredients and products that were once considered to be exclusive to professional athletes have become mainstream by optimising the delivery format and offering people innovative and palatable choices to try. Protein-fortified yoghurt, for example, has gained mass appeal as a snack as it perfectly ties together two consumer trends: convenience and healthy indulgence. It provides an enhanced nutritional profile and great taste and texture, and offers convenience for busy, on-the-go lifestyles. Glanbia Nutritionals has developed OptiSol 1020, a highly functional dairy derived protein formulated to deliver added nutrition to low fat dairy and Greek-style yoghurt applications. In addition to its high protein content, the ingredient offers a creamy mouthfeel and creates a desirably smooth texture, maintaining the premium profile that consumers expect in indulgent Greek-style yoghurt.
Individual nutrition
Continuing the customised nutrition theme, suppliers are widening their scope of ingredients to deliver added value — both nutritional and functional — to a broader range of end products. Calcium forms a vital component for bone health throughout an active lifestyle at all ages. Glanbia's naturally sourced milk mineral complex, TruCal, delivers a balance of calcium and other minerals that are important for optimum bone growth and density. The clean label ingredient can be used in a variety of health and wellness applications, including yoghurts, bars, beverages, bakery, snacks and processed cheese.
Lifestyle choice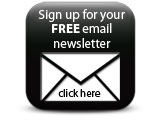 Rising numbers of consumers from diverse market segments are recognising the benefits of functional foods to achieve their health and lifestyle goals. Nutritional needs are no longer dependent on age, but customised according to lifestyle choice. This offers manufacturers abundant opportunities in product development and enables them to target numerous demographics with different products. By expanding ingredient portfolios to formulate fortified solutions that meet consumer demand, ingredient suppliers can bring personalised nutritional solutions to diverse market categories.
Companies