ChickP protein used as all-purpose egg replacement
One of the pilot mayonnaise formulations is now going into large-scale pilot production
ChickP has demonstrated its 90% protein chickpea isolate can be used as an all-purpose, plant-based egg alternative for eggs in mayonnaise. The start up teamed up with select food companies to help formulate egg-free recipes, including a mayonnaise substitute and salad-dressings. The company claims the resulting products have the flavour, appearance, and functionality of counterparts with real egg, all the while adding nutritional value. Its commercialising two different chickpea-sourced isolates, each designed to impart specific organoleptic qualities.
One of the pilot mayonnaise formulations is now going into large-scale pilot production, the company says. The isolate can also be used as a clean-label emulsifier in vegan creams, sauces, and dressings as it hits key notes in sensory and flavour qualities.
Products crafted with the isolate reportedly exhibit long shelf life and good heat stability, making the ingredient suitable for dispersal into both hot and cold applications.
The solution has the potential to release the vegan mayo market from traditional dependence on modified starches, hydrocolloids, and stabilisers for emulsification and flavour, the company claims.
While growing environmental awareness is driving a consumer shift towards the adoption of vegan and flexitarian diets, additional factors such as egg shortages, rising prices of eggs, salmonella risks, and various egg-related allergies are also making room for the egg replacement market, the company suggests.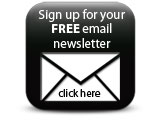 "ChickP isolate presents a highly nutritious clean-label, plant-based solution to replicating the role of the egg yolk in mayonnaise formulations," said Itay Dana, VP of Sales and Business Development for ChickP. "Our isolate demonstrates superior foaming capabilities due to its high solubility and smooth texture and possesses minimal off-notes. This allows us to tailor mayo recipes to the customers' desired requirements and produce a truly creamy product that is visually and organoleptically appealing, without the use of synthetic thickening, texturising, or masking agents."
Companies