Chicken protein ingredient debuts at SupplySide West
International Dehydrated Foods introduces its new hydrolysed broth protein isolate for muscle building and joint support
Supplement, sports nutrition, and functional food manufacturers can add muscle building protein and joint supporting type II collagen to formulations through a single new ingredient from International Dehydrated Foods (IDF).
IDF, a global leader in poultry ingredients, is debuting hydrolysed CHiKPRO Broth Protein Isolate Powder at the November 2018 SupplySide West trade show in Las Vegas.
Unlike any other protein on the market, hydrolysed CHiKPRO broth protein isolate delivers both a complete amino acid profile for muscle building and repair as well as type II collagen for joint support.
The ingredient has a natural electrolyte balance and a 2:1 potassium to sodium ratio, which promotes recovery and rehydration.
"The International Olympic Committee endorsed collagen for improved athletic performance earlier this year," said Stephanie Lynch, VP of global sales, marketing, and R&D.
"This new ingredient provides our customers an easy solution to add the functional benefits of type II collagen along with a complete protein."
Hydrolysed CHiKPRO broth protein isolate is also unique from a regulatory standpoint. It can be used in food and supplement applications manufactured in FDA production facilities. Ideal applications include supplement shakes or capsules, fortified snacks, functional foods and more.
In addition to the CHiKPRO line of protein powders, IDF offers collagen bone broths, savoury meat broths and flavourful chicken fats. Made from real chicken, IDF's ingredients are certified Paleo, keto friendly, and soy, dairy and gluten-free.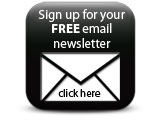 To learn more about hydrolysed CHiKPRO broth protein isolate powder or IDF's other ingredients, visit booth 3039 at SupplySide West.
Companies