Chondroitin benefits osteoarthritis patients with few side-effects
Chondroitin, alone or combined with glucosamine, is better than a placebo when it comes to pain relief in OA patients
Osteoarthritis (OA) is one of the leading causes of disability worldwide, particularly in the elderly. Chondroitin, a substance found in healthy cartilage surrounding joints, is one of the natural therapies most recommended by integrative practitioners to treat OA.
But how effective is it? According to a Cochrane Review, chondroitin offers a bevy of benefits to OA patients with few side-effects when compared with pharmaceutical treatments.
Although previous meta-analyses have led to contradictory conclusions about chondroitin, this Cochrane Review discovered an obvious trend of its efficacy in the OA population. To uncover this trend, researchers reviewed all studies pertaining to the benefit or harm of oral chondroitin to treat OA as compared with a placebo or non-steroidal anti-inflammatory drug, analgaesic, opioid or glucosamine.
Overall, 43 randomised controlled trials were analysed, yielding data on 4962 participants treated with chondroitin and 4148 participants given a placebo or another control.
What the research team found was that chondroitin — alone or combined with glucosamine — was better than a placebo in alleviating pain in OA participants. Furthermore, the review found that chondroitin slows down the narrowing of joint space on radiographs of affected joints compared with a placebo, demonstrating that it may delay the progression of OA.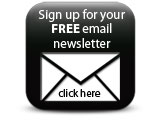 Although the authors of this review caution that more high quality studies are needed to illuminate the relationship between chondroitin and joint health, this review does offer clinicians another reason to recommend chondroitin to patients looking for a low-risk, effective and affordable treatment for OA.
Companies