Chr. Hansen wins research award at Probiota 2015
Industry experts select Chr. Hansen as one of three emerging science winners for their in vitro microbe screening platform
At this year's Probiota congress in Amsterdam, a panel of leading industry experts selected Chr. Hansen as one of three emerging science winners, for their in vitro microbe screening platform.
The platform enables the identification of microbes capable of modifying the function of human immune cells.
These capabilities are expected to exert a health benefit in conditions of excessive inflammation and the platform is currently being expanded to be used in Chr. Hansen's large bacteria screening programmes.
Benedicte Flambard, Vice President, Chr. Hansen Health & Nutrition Innovation, commented on the results: 'In the support of our current probiotic products, and in the development of the next generation products, generating high quality scientific data and maintaining the best possible scientific documentation is key. We build our understanding of all our microbes using multiple in vitro and ex vivo platforms along with manufacturing characteristics and this award demonstrates the importance of such insight.'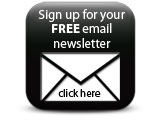 Ida Mosbech Smith was also acknowledged for her study at the International Probiotics & Prebiotics Scientific Conference 2014, where she won the Young Scientist Award.
Companies