Clariant targets cause not symptoms of ageing
Anti-ageing seaweed ingredient Epseama targets long non-coding RNA nc886 to reduce chronoageing, photoageing and chronic inflammation
Clariant has discovered a new active ingredient in seaweed. The ingredient is called Epseama and targets long non-coding RNA nc886 to improve signs of rejuvenate skin and reinvigorate its self-defence abilities.
With an ageing population and the global anti-ageing market predicted to grow by US$17.2 billion during 2019-2023, the Active Ingredients business branch of the speciality chemical company has noticed that these types of nutraceuticals are in even higher demand.
Targeting nc886
Commonly known causes of ageing are the genetically-determined factors (chronoageing), extrinsic factors like UV exposure (photoageing), and chronic inflammation. These are all at play in causing the decay of skin structure.
Epseama takes a different approach and instead of treating the symptoms, it goes down to the root cause triggered by these three factors. It does so by targeting the long non-coding RNA, called "nc886". This stretch of RNA is normally indicated for interest in chemotherapy research, but has recently been recognised as a key regulator of PKR, a protein known for inducing premature ageing in various diseases and organs.
Subsequent research by Clariant Active Ingredients into the impact of nc886 on the skin demonstrated the correlation between ageing and the decrease of nc886 expression. The result was that when properly expressed, nc886 is a fundamental player in the rejuvenation of skin.
With Epseama, the industry can develop effective skin care directed at the true causes of ageing. Derived from a "superfood of the sea", Epseama draws on the nutrient power of a brown seaweed Laminaria japonica (Kelp or Kombu) for its effectiveness. The plant is farmed off the coast of a South Korean island and involves "ugly-food" sourcing.
Through in vitro, ex vivo and clinical tests Epseama has proven to rejuvenate the skin as it targets chronoageing, photoaging and inflammageing at once.
The ingredient gets to the heart of these problems by addressing the real cause of ageing and reverting its natural course. It does so by increasing nc886 production in order to prevent damage to the dermal-epidermal junction. As a result, wrinkles, skin roughness and skin dehydration all show signs of improvement.
The plant extract also prevents collagen IV degradation through direct inhibition of MMP-9, and boosts it so that the junction between the epidermis and dermis is strengthened. Epseama heightens keratinocytes proliferation by improving the synthesis of CD44 hyaluronic acid receptors. It also enhances epidermis thickness, and inhibits the inflammasome pathway.
Stading up to the test
Its performance was shown in clinical trials on 19 women over 50 after four weeks. Difficult to remove nasolabial wrinkles were reduced by 19% in volume and 10% in roughness after four weeks. Spots also decreased by 10% and skin moisture levels increased by 14.2%.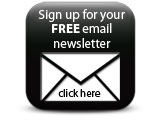 Julie Droux, Senior Technical Marketing Specialist at Clariant Active Ingredients, said: "By 2050, the over-60s are projected to make up over 21% of the global population. This, together with the increasing middle-aged population, presents a big opportunity for Personal Care to contribute new approaches to ageing and wellness."
Companies