Clean label insights
Understanding what drives consumers' purchasing decisions, how to position a product successfully and the significance of regional variations have helped Ingredion to become a pioneer in the clean label arena. Cathrin Kurz, EMEA Marketing Manager, Wholesome, Ingredion Germany, explains
The Ingredion group of companies' commitment to monitoring developments in the clean label movement through up-to-date consumer insights has helped the company to become a pioneer in the clean label arena. Understanding what drives consumers' purchasing decisions, how to position a product successfully and the significance of regional variations are crucial elements that must be considered as part of a manufacturer's new product development process, according to Cathrin Kurz, EMEA Marketing Manager, Wholesome, Ingredion Germany.
Ingredion's research constitutes the largest clean label study ever conducted globally, with more than 5,000 consumers involved across 17 countries. It confirmed once more that clean label has shifted from a trend into a movement, and has now transcended European borders. Focusing on consumer perceptions and purchase drivers, Ingredion conducted the research for the fourth time in late 2013. In previous studies, consumers were questioned across 11 countries, including France, Germany, Italy, the Netherlands, Spain, UK, Australia, China, Japan, Mexico and the USA. The latest research expanded its sample size to include consumers in Argentina, Brazil, Colombia, Poland, Russia and Turkey.
The research findings enable Ingredion to support its customers with more effective brand positionings, as well as shaping its own product innovation pipeline. The study confirmed that a front-of-pack clean label positioning is a key driver in consumer purchasing decisions and that both the ingredient declaration and back-of-pack messaging are increasingly important.
NBR: Briefly describe the results/analysis and if the results were expected – or not.
Cathrin Kurz: With 74% of the consumers questioned feeling that the ingredient list is more important than the brand, the consumer study reiterated the power and relevance of on-pack positionings. This outcome is in line with the previous polls, which found that consumers across the globe perceive the ingredient declaration to be increasingly important. Although price still takes the top spot as being the most important factor in the purchasing decision (84%), more than two thirds of the sample (69%) said that on-pack claims, such as 'no additives' play the third most important role when buying food and drink. With the ingredient list taking second place, with 74%, it is clear that there is strong demand for simple and additive-free ingredients listings.
The consumer responses show that claims are important in the purchasing decision, to the point where shoppers would consider switching from their current brand to a product with a 'natural/all natural' positioning on-pack. A high proportion of those questioned (81%) felt it was important to be familiar with all the ingredients listed on the food and drink packaging, which demonstrates the need for recognizable ingredient labels that are easy to understand and do not contain additives or e-numbers. The study enables Ingredion to clearly understand which ingredients are most widely recognised by consumers but, more importantly, which ingredients they consider to be the most acceptable.
On the whole, the research confirmed that clean label is a movement in its own right. Manufacturers should not underestimate the importance of a clean label positioning on-pack and a simple, understandable ingredient declaration on the rear of the packaging. At the same time, it is important for manufacturers to be aware of the regional variations that exist across the globe, and therefore the differing impact of product messaging on consumers from country to country.
The clean label movement first emerged in the UK approximately 20 years ago. A clean label declaration and a healthy product positioning have become increasingly important for British consumers during this time and the phenomenon can now be seen elsewhere across the globe. For example, the ingredient list is felt to be most important to French and Italian consumers (with 44 and 48%, respectively), whereas consumers in Mexico and Brazil are the most likely to feel that nutritional information and specific health claims are important on the label. In Germany, consumers attach value to an 'organic' positioning, which they consider to have a higher impact on their purchasing decisions than any other clean label or health positioning.
In the wake of the horsemeat scandal, the food industry is working hard to rebuild consumer trust when it comes to product ingredients. 'Cleaning up' labels can have a big impact now that transparency of what is in the products that consumers buy has increased in importance. It is evident from Ingredion's research that claims and descriptions are a key influence on food and drink buying decisions, an insight that remains consistent with the previous studies. Above all, the responses showed that interest in and preference for a clean label is riding high, which is what the company had expected to see.
NBR: What do the results tell you about consumer understanding of ingredients, clean label products and health claims?
Kurz: The latest research shows that consumers can very clearly and consistently indicate which ingredients they recognise, and which ones they find acceptable in food product formulations. Variations in the results showed that the acceptance of certain ingredients as well as a preference for particular positionings differ from region to region. This leads to the conclusion that on-pack messaging must be tailored to appeal to consumers in each target country. As the variety of clean label solutions grows and, with them the range of offerings that consumers can choose from, a clean label is becoming a key aspect of product launches in markets such as the UK. The purchasing tendencies found in Ingredion's research indicate that this will also become the case in other countries in the future.
With a clean label positioning and ingredient list becoming more and more customary, products will also be scrutinised in terms of their nutritional balance. With regard to health messaging, claims resonate differently from country to country. For instance, 51% of Brazilian consumers perceive health claims to be 'very important,' whereas only one fifth of UK shoppers 'always' read claims and descriptions on the front of product packaging. The clean label movement also plays an important role here. For many consumers, a simpler label and a clean label positioning are an integral part of a healthier diet.
Currently, the clean label movement is particularly prominent in France, Germany, the UK and the US and gaining momentum in many other key markets. Demand for simple and recognizable ingredients listings, as well as for products that are free from additives is expected to continue to rise. The insights prove that clean label is a global movement.
NBR: Given the globesity epidemic and the increasing burden that lifestyle diseases are placing on healthcare systems, what more can and should we be doing, as an industry, to improve the consumer message and encourage more informed product selection?
Kurz: With the number of health-conscious consumers increasing, governments as well as food manufacturers and ingredient suppliers such as Ingredion are motivated to improve the nutritional profile of products. This can be achieved by, for example, reducing the levels of fat, sugar or salt in certain products. There are various developments happening in the ways in which companies communicate the enhancements to products' nutritional profiles.
When reformulating recipes, for example with reduced fat or sugar, the texture of a food product needs to be maintained or even enhanced. This is when Ingredion's innovative ingredients come to the fore. The company offers various ingredients to help meet these needs, such as its NOVATION Indulge range of cotexturizers, which can be used to enhance or maintain the eating experience when ingredients such as fat are removed, while enabling a simple ingredient declaration. These ingredients help manufacturers to formulate on-trend products that are rich in texture and taste, while offering the consumer the all--important clean label.
The R&D pipeline is strong and there are new ingredients being launched that will enable manufacturers to meet the demand for simple ingredient declaration without sacrificing shelf-life, a nutritionally balanced product profile or an enjoyable eating experience with regard to textural and flavour attributes. These innovative solutions must be supported with reformulation expertise, such as Ingredion's CULINOLOGY team of skilled chefs and experienced food formulators. The teams help customers optimize formulations, reformulate existing products, generate new brand extensions and translate food industry trends into appealing recipes formulated for large-scale processing.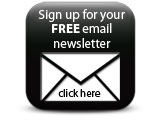 Before embarking on new recipe and product developments, it is important to understand what consumers want now and where they are heading in the future. Ingredion's annual global clean label research enables the company to stay on top of these developments and support its customers with valuable consumer insights into the challenges ahead of them.
Companies