Clean-label red for plant-based meat analogues
Frutarom's natural vegan red
In response to the growing demands for vegan eating, Frutarom Natural Colors Business Unit launches Bright'n Free Red Rosy, a clean-label, all-natural red colour range for plant-based meat analogues.
Today's food manufacturers of vegan/vegetarian meat analogues strive to mimic not only the flavour and texture, but also the colour of meat products.
They add red colour to get an exact "look and feel" of meat.
The Bright'n Free Red Rosy line of red colours developed by Frutarom is plant-sourced, allergen-free and E-number free.
"We help food manufacturers to develop meat analogue products by offering customised solutions of natural red colouring, enabling "free-from" and clean-label products that address a range of consumers who prefer to adopt healthier eating habits," says Thierry Gay, Technical Sales Director of Frutarom Natural Colors Europe.
According to Innova Market Insights, the meat substitutes market has moved more strongly into vegan positioning, with nearly 60% of launches in 2016 carrying this type of claim.
These products use a variety of non-meat ingredients, including soy, vegetables, algae, grains and pulses.
The clean-label trend is driving the use of plant sources to colour food. Innova shows more than 22% growth in such colourants.
Vegan claims are increasing in foods and beverages, with the market penetration tripling from 2012 to 2016, with 14%+ CAGR in 2012-2016 meat alternatives, reports Innova.
The "flexitarian" effect also is pushing vegan/vegetarian products, including meat substitutes and dairy alternatives that target mainstream consumers.
Growth in flexitarianism reported last year was 69% in Germany, 53% in the UK and 38% in the US for consumers who reported eating meatless meals at least once a week in 2016.
Frutarom's Bright'n Free Red Rosy colour line is specifically optimised for vegan/vegetarian meat analogue applications. It is highly heat-stable and so uniquely suitable for items such as grilled, raw-cured and par-cooked vegetarian sausages and other foods undergoing a long cooking process.
The new red colour line is derived from simple, natural vegetable sources, allowing for transparent labelling. It is Kosher-certified, and available in a palm-free form.
There is no selective extraction; the ingredient is a simple concentration of squeezed plant juices that are rich in the natural antioxidant pigment anthocyanin.
"We identified a natural source of anthocyanin that is less pH-sensitive. It is important to regulate the pH of the meat or meat analogues at around 5.3, otherwise it turns bluish," adds Gay.
"The main challenge in colouring plant-based meat analogues is to find the right balance between heat-stability and maintaining the desired shade of colour. Most existing natural solutions are based on red beet colours, which are not the typical red consumers expect in meat substitutes."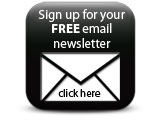 "Frutarom's capabilities and full technical support, together with comprehensive knowledge and close co-operation, help our customers create new products with the precise taste, health and functionality desired," concludes Gay.
Featured Companies