Clinical study identifies bone health benefits of DeltaGold tocotrienols
Annatto tocotrienol is a promising bone health promoter, suggests published clinical study in post-menopausal women
A recent study conducted at Texas Tech University Health Sciences Center, published in the high-impact peer-reviewed journal, Osteoporosis International, provides a promising new link in the chain of vitamin E research.
Results of the 12-week randomised, double-blind, placebo-controlled trial of the patented DeltaGold annatto-derived tocotrienol ingredient by American River Nutrition, indicated significant efficacy on bone biomarkers in osteopenic women. This is the first-ever tocotrienol clinical trial on bone health.
In the 12-week study of 87 postmenopausal women, DeltaGold tocotrienol was administered at two dosages (300 and 600 mg/day), both of which led to decreased bone resorption and improved bone turnover rate (buildup).
This was compared to an independent and blinded control group that was given a placebo. All subjects, including the placebo group, were also given a daily 400IU vitamin D and 500 mg calcium supplement.
The protocol for this study was in full disclosure and previously published.
Osteopenia, defined by a thinning of bone mass, is a precursor and serious risk factor for the development of osteoporosis. According to the International Osteoporosis Foundation, osteoporosis is estimated to affect 200 million worldwide and causes about 9 million fractures annually.
Further, the National Osteoporosis Foundation reports that 22 million American women and 12 million men have osteopenia. Anti-osteoporotic drugs are available and aim to slow bone loss, but they can have serious side effects, such as bisphosphonate-related osteonecrosis — or drug-induced decay — of the jaw. Hence, clinical studies are looking into alternative and safer options to protect the ageing bone.
Bone biomarkers that were examined included bone-specific alkaline phosphatase (BALP; bone formation), N-terminal telopeptide (NTX; bone resorption), soluble receptor activator of nuclear factor-kappaB ligand (sRANKL; bone resorption), and osteoprotegerin (OPG; bone formation).
Significant improvements in bone biomarkers were evident after 6 weeks and even more marked at the end of the 12-week study period.
For example, the BALP/NTX ratio (a higher ratio is a measure for bone remodeling) increased ~40% at 6 weeks and was much higher at 12 weeks, with increases of ~100% for both groups. These results indicate that bone metabolism was strongly favored by supplementation, particularly for the 300 mg/d group.
RANKL is a ligand secreted by osteoblasts, which binds to receptors on osteoclasts and stimulates bone resorption. OPG, on the other hand, inhibits osteoclasts and triggers bone formation. A higher ratio of RANKL/OPG signifies bone resorption.
In this trial, the ratio decreased 7-13% after only 6 weeks, and further decreased 13-24% after 12 weeks of tocotrienol supplementation, whereas the ratio of the placebo group increased by 21-36%.
The researchers note that the osteoprotective effects of annatto tocotrienol are, in part, mediated through suppression of oxidative stress, which manifested through a remarkable 49% decrease in urine 8-hydroxy-2'-deoxyguanosine (8-OHdG), a stable and reliable oxidative stress biomarker of DNA breakdown product.
Dr Barrie Tan, President of American River Nutrition, said: "This trial was well-designed and yielded unambiguous findings, where in the post-menopausal state, bone breakdown markers went down, balancing the bone metabolism ratio in a way that promotes healthy bone during a physiologically vulnerable period of life."
"During menopause, women are under excessive oxidative stress, which may contribute to bone breakdown, and, in this research, DeltaGold clearly reverses oxidative DNA damage."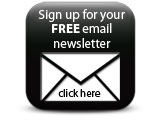 Subjects were seeing benefits with tocotrienol above and beyond vitamin D and calcium supplementation, Tan added that he is looking forward to seeing more formulators include tocotrienols in bone health products.
Companies