Closing the loop on your steam system to battle the bills
Mathew King, Business Development Manager at Spirax Sarco discusses how to make fuel savings
The cost of fuel is one of those topics that we keep coming back to. We all know that costs are rising, and that it can become challenging to find adequate savings.
We also need to meet ambitious emissions targets. If you're a steam user, where do you turn?
Imagine a dairy production site that has set itself ambitious targets to cut gas consumption and optimise its steam system. It's identified some major cost-saving potential, but it's not quite sure where to start. Furthermore, with price hike announcements becoming an annual tradition for energy companies, it's understandable that the pressure is on to harness these cost savings – and fast.
No doubt this situation will be very familiar to you. Whether you work in food manufacturing, or oil and gas, you'll always be looking for ways to reduce energy consumption and improve process efficiency. But with fuel costs rising and budgets shrinking, the improvements you need to find are becomingly increasingly difficult to find, not to mention harder to sell to senior management and procurement.
Fuel price hikes and their impact are inevitable but, without some mitigation efforts, their effects can be serious. Higher energy bills lead to higher production costs, which inevitably lead to a more expensive end-product, or service.
The problem of big bills is not set to go away any time soon, either, as prices continue to rise for both businesses and consumers.
Think positive
When it comes to the future of energy, I've always preferred to see the glass as half-full. In fact, so too do many of our customers, who are constantly demonstrating a proactive approach to steam system optimisation – one that can keep everyone happy.
Whether it is a dairy production site hitting ambitious targets, or a food manufacturer identifying savings of up to £50,000 a year, it is more than likely that you could find serious savings and battle the bills. What is more, if you work with an expert on optimising your steam system, it is easier than you might think.
Prioritising steam efficiency
Once you have identified areas for inspection and set targets, you can opt for a full steam system audit. This brings in engineers who are experienced in steam system optimisation, who work with you to implement process improvements across all aspects of your steam loop, from boiler feedwater and condensate recovery systems, to steam traps and insulation.
For any active business with multiple production assets, this kind of expertise is invaluable. Steam can sometimes be side-lined in favour of other priorities, so bringing in a specialist can help you tackle this key aspect of your production, while getting on with the core activities you need to do to keep processes running smoothly. You could be surprised how much your yearly costs are reduced.
One hospital, for example, underwent an extensive audit that flagged steam control, optimisation and distribution as areas for improvement. If the advised measures were implemented, this would lead to potential combined annual savings of more than £200,000.
A bespoke solution
The great thing about audits is that you can tailor them to your needs. For example, you could opt for an all-inclusive steam and thermal energy audit that covers everything, from the boiler house to the steam-using equipment. Alternatively, you can create a bespoke solution that focuses solely on the areas you've identified as needing a bit of improvement.
Either way, the process starts by benchmarking the performance of your energy centre and the efficiency of steam generation, during which your Spirax energy engineer can identify areas for improvement. From there, the engineer reviews distribution to ensure that your losses are minimal and that your condensate is returned, wherever possible.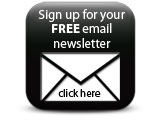 The last step is to evaluate your in-process steam usage, which maximises efficiency and identifies opportunities for heat recovery or usage improvements. The results you can expect from this are a significantly improved performance and cost-saving potential for your business.
Companies