Cocoa reduces arterial stiffness in postmenopausal women
Arterial stiffness increases with age, is significantly increased in postmenopausal compared with premenopausal women, and is associated with an increased risk of cardiovascular events and mortality
Flavanol-enriched cocoa has been shown to improve vascular endothelial function, induce vasodilation and reduce blood pressure in numerous studies.
Cocoa has also been shown to reduce arterial stiffness in healthy young, middle-aged and older adults. To assess whether the frequency of cocoa intake influences its effect on arterial stiffness, researchers Okamoto et al. conducted a randomised, parallel-group study in postmenopausal women.
A total of 26 postmenopausal women who did not engage in regular exercise, were normotensive and had no signs of chronic disease participated in the study.
Participants ingested either 17 g of cocoa every day except Sundays or 17 g of cocoa twice a day every other day for 12 weeks.
The total intake of cocoa was the same for both groups, but the frequency differed. The cocoa powder was standardised to provide 40 mg of total flavanols and 14 mg of epicatechin in each 17 g serving.
Carotid-femoral pulse-wave velocity (PWV) was used as a measurement of aortic arterial stiffness, and femoral-ankle PWV was used as a measurement of leg arterial stiffness.
In addition to PWV, blood pressure, plasma endothelin-1 concentration, and other metabolic markers were measured at baseline and 12 weeks.
Carotid-femoral PWV and femoral-ankle PWV decreased significantly in both groups after 12 weeks (p<0.05), and there was no significant difference in the rate of PWV change between the two groups.
Significant decreases were also observed in both groups in blood pressure, mean arterial pressure, pulse pressure, endothelin-1 concentrations, fasting glucose and triglyceride levels after 12 weeks, with no significant differences between groups.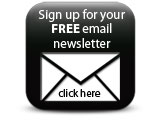 The authors of the study conclude that improvements in arterial stiffness rely on the total cocoa and flavanol intake rather than the frequency of intake in healthy postmenopausal women.
Companies